IN THE SPOTLIGHT – JANA JAE
When I typed "girl with the blue fiddle" into an internet search engine, it brought up Jana Jae. She had told me in our recent phone conversation how she acquired that title. First, a bit about her background. Born in 1943, Jana started playing violin at age two. Her parents attended New York City's Juilliard School, a performing arts conservatory with an acceptance rate of eight percent. "I was their first child," she says, "and they couldn't wait to get me started. At age five, I played Hungarian Dance # 5 on the Ted Mack Amateur Hour."
Over the years, she won numerous competitions and scholarships, all on a wonderful Italian violin she calls "my own Strat." Although not actually a Stradivarius, it was made "in the same vintage, same years, same area of Milan, Italy," she says.
When Buck Owens hired her in the early 1970s to be on Hee Haw, he wanted her to play a blue electric fiddle. "I was horrified," she says, "because I was a purist, and he wanted me to play a blue electric fiddle. I thought, that's going to ruin me. Ruin my career, ruin my reputation." But he had hired her to play that fiddle, and she took Loretta Lynn's advice: "You'll be all right if you just do it Buck's way." She played the blue fiddle on Hee Haw and immediately started to get fan mail addressed to the girl with the blue fiddle. She decided she'd better hang on to that blue fiddle. When she doesn't play it, people ask, "Aren't you the one who had that blue fiddle?"
I asked how the blue fiddle compared to her Strat. "It's totally different," she says. "It's a Barcus Berry Electric, and it sounds like an acoustic violin. It's a wonderful violin. We bonded, the violin and I." Her acoustic Italian violin couldn't be heard with a band. "For symphonies, fiddle contests, playing over the mike is fine," she says, "but not with a show band. I needed an electric fiddle. Little did I know that electric blue fiddle was going to become a trademark." She has other fiddles, but she still plays the original one Buck gave her. She likes the volume control by her chin and the freedom to walk around the stage. "You don't have to play into a mike," she says. "You can connect with the audience that way. I've grown to appreciate and love that blue fiddle."
She toured for several decades with her own show, Jana Jae and Friends. "I have wonderful memories of South Dakota and North Dakota," she told me. "We played Sioux Falls, there's a big fair there, right?" I said, yes, the Sioux Empire Fair in August. "I had my band on the road for many, many years," she says. "We did lots and lots of fairs. Great shows. I've gone through three buses." She purchased Roy Clark's bus about ten years ago.
Jana's current main project is the touring group called Kornfield Friends. She got the idea when the Hee Haw bunch attended the funeral and celebration of life for Sam Lovullo, Hee Haw's producer, in 2017. "It was sad but really wonderful to see everyone and to celebrate how we all felt about Sam Lovullo, who was kind of like our daddy," she says. After the ceremony, Jana went to dinner with Lulu Roman and Misty Rowe. The house band kept asking her to get her fiddle out. Misty said, "If you'll go get it, and play your fiddle, I'll dance." They brought the house down that evening, and Jana thought, "We need to keep this wonderful camaraderie going, and take this show on the road."
The following year, they held a big Hee Haw fiftieth reunion. That spurred Jana to take action. She formed an LLC called Kornfield Friends. The original four Kornfield Friends were Misty Rowe, Lulu Roman, Buck Trent, and Jana Jae. "We got a booking agent and a manager, and we made a big splash coming on the scene in the fall of 2018," Jana says. "We did a lot of shows in 2019. We were going strong, and then Covid hit. That knocked a big hole in everything."
They resumed touring during the last few months of 2021, with well-attended shows and standing ovations. The band included some of Roy Clark's musicians, as well as Nashville musicians. Irlene Mandrell, who had been a Hee Haw honey, replaced Misty, and T. Graham Brown appeared as a special guest, replacing Buck Trent. Now they have a formula for future shows. "There aren't a lot of us left from the Hee Haw originals, but it's a wonderful show," Jana says. "And there were so many guests on Hee Haw over the years, it can go on forever."
She liked the video clip from the Glen Campbell show that was in my recent newsletter. "They did the pickin' and grinnin' in there with Buck," she says. "I thought, man, that is exactly like what we've taken on the road. A couple of pickin' and grinnin' segments, and we take the cornfield with us—pop up out of the cornfield. And we have good music."
Jana lives in the northeast corner of Oklahoma, near the town of Grove, about an hour from Tulsa. She has a home on Grand Lake, which is 53 miles long. "It's beautiful," she says, "and right in the middle of nature. It's a pretty spectacular place." She initially moved to Tulsa at the urging of Roy Clark's booking agent, Jim Halsey, who wanted to book her after she and Buck "went our separate ways," she says. Buck and Jana married in 1977 and divorced about a year later. They remained great friends, and he booked her several times on his shows. He wanted her to move back to California, but she'd become settled in Oklahoma by then, and she liked living in the middle of the country where it didn't take long to get back home.
For a while, she owned a building on Music Row in Nashville, but the pull from Oklahoma was too strong. Her children lived in Tulsa, and that's where she wanted to be. Her son and daughter each have two children. She told me her son now lives in Los Angeles and is a member of the Los Angeles Guitar Quartet. When I found the group on the internet (https://www.lagq.com), I was awed by the level of education and expertise of the four members. I emailed Jana to ask which one was her son, and she replied, "Matthew Greif, the tall, curly-headed, cute, somewhat younger one. Ha! Proud mom here."
"I've just really enjoyed every moment of my life, and I hope you have, too, Diane," she tells me. In addition to the Kornfield Friends tours and her own tours, she presents three summer music festivals on Grand Lake every year. You can keep up with her at https://www.janajae.com. "I feel blessed to have had a very long and enjoyable career," Jana says. "I love sharing music."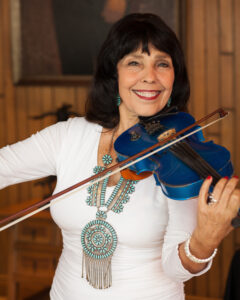 NEWS
Producer and songwriter Blake Mevis, 73, died February 10 after being hospitalized with COVID-19. The Indiana native moved to Nashville in 1971, working as a grocery and liquor store clerk until getting a job with Loretta Lynn's Coal Miner's Music. He ran Charley Pride's publishing company for a while in the 1980s. Mevis produced George Strait's first two albums, Strait Country and Strait From the Heart. He also produced albums for Keith Whitley, Charley Pride, Vern Gosdin, The Kendalls, Clay Walker, and Moe Bandy & Joe Stampley. Mevis and Byron Hill wrote "Fool Hearted Memory," George Strait's first No. 1 hit. Other chart-topping songs from Mevis included Loretta Lynn's "Out of My Head and Back in My Bed," Charley Pride's "Night Games," and Joe Nichols' "Brokenheartsville." Country Insider reports he had four records in the Billboard country Top 20 during one week in August 1983, that he had either written or produced, including three of the top six.
Longtime guitar player and songwriter Scotty Wray, 64, died February 18 after battling heart issues, reports MusicRow. He was a member of Miranda Lambert's band for more than two decades. He and younger brother Collin Raye began singing together as children. Scotty wrote the title track for Colin's 2020 album, Scars, on which Miranda sang harmony. Colin writes on social media, "Though he had been suffering from an illness for some time, and was in a care facility, it was still sudden and shocking for me as I had spent hours with him, just the day before."
iHeartRadio Music News announces that Herschend Enterprises, operating partner of Dolly Parton's Dollywood, will now cover tuition, fees, and books for seasonal, part-time, and full-time employees who want to pursue diplomas and degrees. Tuition will be covered through the GROW U pilot program set to launch later this month. "One of The Dollywood Foundation's key tenets is to 'learn more,'" says Herschend's president. "We want our hosts to develop themselves through advanced learning to fulfill the foundation's other tenets: care more, dream more, and be more. When our hosts strive to grow themselves, it makes our business and our community a truly better place."
Scotty McCreery just premiered a music video of his heartbreak song "Damn Strait," which pays tribute to George Strait. The first minute of the video captures McCreery walking up to Texas's oldest dance hall, Gruene Hall in New Braunfels. It is where George Strait and his Ace in the Hole Band played for six years before releasing George's debut album, Strait Country.
Starday President Don Pierce built Nashville's third commercial recording studio (after RCA Studios and Bradley Film and Recording Studio). Starday Sound studio opened at 3557 Dickerson Pike in Madison, about eight miles northeast of Music Row, in 1960. Country musician and singer Tommy Hill ran the studio as its producer until 1968. According to Bluegrass Today, "Starday was the Nashville-based anti-Nashville label. Pierce recorded all the acts the other Nashville labels wouldn't, marketed them in ways the other labels couldn't." Pierce later built a two-story cement block warehouse behind the single-story stone office building; this served as a mail order distribution outlet. After Pierce sold the studio, it remained open until 2005. Portions of the roof and ceilings have since collapsed, allowing rainstorms to cause extensive damage to the building. In 2016, the building was added to Historic Nashville's Nashville Nine, a list of properties endangered by demolition, neglect, or development. With a new buyer, preservation efforts are now underway.
Kyle Petty, son and grandson of NASCAR legends Richard Petty and Lee Petty, is himself retired from racing and now a racing commentator. He is also an accomplished musician. Avery Journal Times in Newland, North Carolina, reports he will perform his music at the Jones House in Boone, located in the Blue Ridge Mountains of western North Carolina, on February 26. While it was his dream since age five to be a race car driver, he also gained a passion for music after being inspired at age 12 by Marty Robbins. Despite his busy racing career, he learned to play a guitar and he found time to write and play music. As had Marty, Kyle juggled his racing and music careers. He opened shows for artists such as Randy Travis and Hank Williams Jr. Then he put music on the back burner until he retired from racing. Now he is performing again. He prefers intimate settings, saying his songs are meant for a smaller crowd because they lean towards the quieter side. The two shows at the Jones house are limited to 40 guests each. They are rescheduled from 2020, when they were canceled due to the COVID-19 pandemic.
William Dale Fries Jr., 93, better known as C.W. McCall, is in home hospice care in Montrose, Colorado. When the Drew & Mike Show podcast called him to ask what he thought of "Convoy" being used by the Canadian trucker protesters, he answered the phone by saying, "I'm in hospice," which caught the callers off-guard. His wife, Rena, has "bad arthritis problems." She is 90, and they celebrated their 70th wedding anniversary on Valentine's Day. He reminds the callers he recorded "Convoy" in 1976, and he wrote the soundtrack for the 1978 movie. "I'm not very well, I'm battling cancer," he says. The on-call nurses come out from Montrose. He asks, "They're using the song? Hey, that's great." He had nothing to do with the decision, but he gets royalties from it. When they thanked him for his time, he said, "It's amazing to me that I still have enough drawing power to have some radio station call me."
Shelby Blackstock, 31, son of Reba McEntire, 66, married Marissa Branch, 29, in front of Cinderella Castle at Walt Disney World in Orlando, Florida, during Valentine's Day weekend. He proposed to her at Epcot a year ago. The couple told PEOPLE they met in 2014 on Tinder and started dating two years later. Reba was there with boyfriend Rex Linn. No mention of whether Narvel Blackstock attended the wedding.
CMT News reports Tanya Tucker will celebrate the 50th anniversary of "Delta Dawn" with a concert at the Ryman Auditorium on April 10. Larry Collins and Alex Harvey wrote the song that gave the 13-year-old rising star her first Top 10 track when "Delta Dawn" was released in 1972. "There's no room in the world like the Ryman," Tanya said in a statement. "Every time I walk on that stage, I feel the energy of all the legends who've graced The Mother Church of Country Music before me. I can't wait to return in April and bring a few friends with me!" She also has a documentary being released next month, when The Return of Tanya Tucker premieres at the South by Southwest Film Festival in Austin, Texas. The film will highlight her return to the spotlight and how she became an influential trailblazer for women in country music. It will focus on writing and recording her 2019 album, While I'm Livin'.
"I cannot be more excited about the release of my very first novel Run, Rose, Run with the great James Patterson," Dolly Parton, 76, tells PEOPLE. The book will be published by Little, Brown and Company on March 7. Her Run, Rose, Run album, containing 12 original songs inspired by the book, will be released March 4. Dolly wrote, performed, and produced the songs. Co-producers are Richard Dennison and Tom Rutledge, who has played rhythm guitar with Dolly since 1975 and also toured with Randy Travis. Run, Rose, Run follows young singer AnnieLee Keyes, who moves to Nashville to fulfill her dreams of becoming a star. The book project was Patterson's idea. Parton and Patterson, 74, swapped ideas throughout the writing process. "I'd get good title ideas from some of the things he'd write," she explains, "and then I would write something about that and the situation, and then he would expand on the characters and the story." She says creating the album was like writing for a Broadway show. "You know who the characters are," Dolly says. "He would send pages and it would make me think, 'Oh wow, that would make a great song,' when something was said a certain way."
At the beginning of 2022 Super Bowl LVI, Mickey Guyton stood under the SoFi Stadium lights in Los Angeles and delivered a remarkable rendition of the National Anthem. Dressed in an electric blue gown that reflected the Rams' uniform, the American flag, and the NFL logo, she sang the "Star-Spangled Banner." She was accompanied by a grand piano and a 10-person gospel ensemble dressed in white. Her performance was paired with live footage of U.S. soldiers watching from Camp Arifjan, Kuwait. CMT News reports, "As she topped the National Anthem with a grand falsetto, the U.S. Air Force Heritage team flew across the stadium — leaving fans to look up into the clear blue skies." Mickey earlier told the New York Post she wanted togetherness, and she thought people "would feel togetherness if I had a choir, with people that I believe represent America. And, you know, I have everybody from my black queen to a redneck cowboy to a girl that has one leg in this choir. And that's the America that I'm proud of — us all standing together. We all belong." She later posted on social media a photo with Prince Harry, with her wearing a red tracksuit. "I met Prince Harry," she wrote. "He was just lovely. I even curtsied in my tracksuit."
Willie Nelson has canceled eight indoor concerts in March and April because of COVID-19 concerns. The March 17 Luck Reunion concert in Austin, Texas, is not affected, nor are outdoor concerts scheduled in 2022. The Austin American-Statesman quotes his publicist as saying the cancelations are due to "an abundance of caution … until the COVID situation improves, as the safety of the audience and Willie and his touring personnel are of the utmost importance." The shows will be rescheduled when possible. His next album, A Beautiful Time, will be released on his 89th birthday–April 29.
A court hearing will be held March 28 to consider whether Kelly Clarkson, 39, should be allowed to legally change her name to Kelly Brianne amid her divorce from Brandon Blackstock, 45. Us Weekly reports she wants to go by her first and middle names because "my new name more fully reflects who I am." In the almost two years of divorce proceedings, one of the issues has been ownership of their Montana ranch. Kelly recently agreed to give her estranged husband a 5.12 percent share ($908,800) of the property. They share joint custody of daughter River, 7, and son Remington, 5.
LETTERS
Johnny Western writes from Arizona, "Here is an item for your column. The last of the Grammy award winning group, the Kimberlys, Verna Gay, passed away February 15 in Coos Bay, Oregon. She was 82. She, her twin sister Vera, husband Karl & brother-in-law Harold, won the 1968 Grammy with Waylon Jennings for the hit recording of MacArthur Park. She was the female solo voice with Waylon. The Kimberlys had a 20-year career in Las Vegas, Reno, and Lake Tahoe. They were appearing at the Golden Nugget in Las Vegas with Waylon when he got the idea to take them to Nashville and record the RCA album titled, Waylon Jennings and the Kimberlys. Waylon said they were the greatest musical group he ever worked with. They were a unique group being twin sisters married to brothers."
Dallas Wayne of SiriusXm Willie's Roadhouse writes from Bristol, Tennessee, "Diane, I can't tell you how much I enjoy your newsletter every time I receive it, I can't wait to open it up. It is wonderful to have all the information right there at my fingertips. Thank you for your great writing."
Bob Jennings says, "Gene Watson said it like a True Country Music Singer—and that is what they are supposed to be doing–singing–no fireworks, etc. That is what I remember about the shows I went to in the 1950s–Webb Pierce, Jim Reeves, Carl Smith, Hank Locklin, Marty Robbins–they came out on the stage with their band and sang their songs and the band backed them–that's what we paid for and came to see back in the Traditional Country Music Golden Days. My Very Best Regards to You–You are doing the Country Music World a Great Honor by Your Newsletter."
Tim Gilbert says, "I read your emails all the time. Just wanted to make a small correction. I noticed you mentioned Mark Chestnut. It's Chesnutt."
Diane: Thanks, Tim. I try to always correct the misspellings in the letters sent to me. I missed that one.
Bobby Fischer writes from Nashville, "I think we get a bonus from your column. It updates us on the happenings but also revives some great music names that were pioneers. Buddy Killen produced me at Columbia Studio in the '60s for Dial Records. The names on the sessions made it hard to talk let alone sing. Lloyd Green, Pig Robbins, Charlie McCoy, Ray Edenton, Henry Strzelecki, the Jordanaires, and the singer stood in the spot where Marty Robbins and Johnny Cash stood to record. I was and am still in awe of it all. Thanks for bringing up the names. Also, you mentioned Gene Watson's great song, 'Farewell Party.' I was blessed with having the B-side of that 45, 'I Don't Know How To Tell Her (She Don't Love Me Anymore).' I wrote it with Sonny Throckmorton. Also recorded by Ray Price, Roy Clark, Faron Young, and more."
David Markham writes from England, "Good day to my number one country news lady Diane. It's always a great pleasure to hear Country Music News From You. I can't thank you enough for keeping us Up to date. Friends who have entertained all of us over the many years. Gene Watson has always been my Top Country Singer, and not forgetting the 'Voice' Vern Gosdin. And my hero when I was young 1953 James Travis Reeves. I don't think in my lifetime there's ever been a singer to knock Jim Reeves as a Ballad Country Music Singer. I was 80 last November 22. And I'm starting to feel it since my 3 strokes 9 years ago. I'm having to learn how to walk and move my body."
Robin Sitten says, "How nice! What an informative newsletter. I have to tell you, while we were recording, I was listening to Faron and Marty playlists on Spotify. I didn't know Faron Young well, but a long-time Robbins fan. It was nice to re/discover them."
Dominique 'Imperial' Anglares writes from France, "Thank you very much for the farewell to Pig Robbins and for Lloyd Green's words. I still remember when I first heard his bright 'Save It' (Argo 5340 – 1959) when reissued in UK in 1978 with the unissued 'Are You With Me' on the LP Chess Rockabillies. By far not rockabilly tunes but two great rockin' pieces featuring cool vocal work. Another great one has gone."
Sydney Stern in New York says, "This is like running a newspaper all by yourself. Wow."
Douglas Leftwich writes, "Let me make myself clear. I love Dolly Parton and appreciate her wonderful talent. I recognize her importance as a country music artist and her influence on aspiring country music artists. I cannot say enough good about Dolly Parton. She's a bona fide living legend and an icon. However, I have to draw the line when it comes to her nomination for induction into the Rock and Roll Hall of Fame. Let's face it. Dolly has no rock and roll pedigree nor has she ever claimed she was influenced by rock music. Her music has never seriously reflected rock and roll music as far as I can tell. She has never presented herself as a rocker nor did she attempt to be anything but country. As far as I'm concerned, she's pure country. The Rock and Roll Hall of Fame has lost much of its integrity over the years and continues to befuddle rock music purists and fans alike with their inductions that span the music spectrum. Rock and roll music does have a country music influence in its earliest form (rockabilly, for example, was an amalgamation of the two styles) but should country music artists with no rock music roots be inducted into a rock and roll hall of fame? How about rock and roll artists being inducted into the Country Music Hall of Fame? I doubt we'll be seeing Ozzy Osbourne joining the Pantheon of country music artists! I'm pretty sure Dolly will be gracious if she's inducted, but I would respect her greatly if she respectfully bowed out. Thanks for your continued support of country music and all it represents."
Sharon Bernecker says, "My friend Lenore Koszalinski highly recommends your program, and I would love to receive notifications."
Donald Ewert says, "I'm remembering my friend Penny DeHaven who passed away Feb 23, 2014, from cancer. Penny had 17 charted records. She was Porter Wagoner's last duet partner. There are several of her songs on YouTube for anyone interested. The other day I picked up the new CD, Together Again, Jeannie Seely & Jack Greene from a record store I had called and asked to order it for me. I always felt Jeannie & Jack and The Jolly Green Giants had the best show on the road. I hope one day soon both Jeannie Seely & Jack Greene will be inducted into The Country Music Hall of Fame."
Jon Yipp in Canada requests, "I was wondering if you would be able to email to me a copy of the newsletter that you featured Hargis Pig Robbins in. I was extremely saddened to hear of Pig's Passing."
Gary Sill in Mt. Zion, Illinois, says, "I read all your newsletters. I appreciate your dedication and hard work."
John Krebs writes from Texas, "Dang,,,, Pig's gone…..I just found out two days ago watching a Charlie Rich video that Hargus 'Pig' Robbins played 'Behind Closed Doors' and not Charlie. I had always assumed Charlie played on ALL his hits. Billy wouldn't let Charlie play on his own sessions anymore because he'd throw the others off."
Mike Johnson of Roughshod Records says, "Thank you for the congratulations on my music being part of the Library of Congress' Reference and Research departments. I also checked out the Trey Taylor link and watched all of his videos. How refreshing to see someone who isn't another country rap, pop, rock clone. He has a distinctive style that is uniquely his own and I hope he will be able to maintain control over his music and creativeness. I remember during my Nashville recording days, the few bites I got from publishers and labels were all geared towards gearing me towards everything but country. I have no regrets turning them down, and to this day, I still own all the rights to all of my music. And am eternally grateful to my friend, Jim 'Hobe' Stanton [Rich-R-Tone Records] for laying the foundation for me to take control and protect my music. Looking forward to your next issue. My radiation treatments start next week for 42 sessions. All factors are good."
Larry Jordan writes from Jacksonville, Florida, "Like a lot of music fans, I was saddened to read in your newsletter of the passing of Hargus 'Pig' Robbins. I had the pleasure of interviewing him for my 672-page book, Jim Reeves: His Untold Story. He played on some of Jim's sessions toward the latter part of Jim's career. You may know that Buddy Killen first got Pig session work, and he remained busy, some days doing sessions from 10 a.m. to 1 a.m. the following morning. One night when a power outage plunged RCA Studio B into darkness, everyone sat still, afraid to move because of all the equipment scattered around the studio. It was pitch dark in there. Finally, Buddy Harmon called out 'Pig…can you take me to the restroom? I've got to pee…' As for Jim, Pig said he was businesslike but 'friendly': 'He wasn't, I didn't think, hard-nosed or anything. I think he was kind of curious, because I was blind… I remember he wanted to see my watch. I had a braille watch. You could flip the lid on it and a blind person could feel the hands and you could tell what time it was. He wanted to know where I got it, and he said he was going to get some blind girl one for Christmas.' Indeed, someone had sent Mr. Reeves a newspaper clipping about a little blind girl whose favorite artist was Jim Reeves. The singer was touched by that, so he arranged to purchase a braille watch, thanks to Pig, and send it to the child. I own a beautiful grand piano and I have enough trouble playing it, and my vision is 20-20! I can't imagine how Mr. Robbins managed it, but he did. Today, a very talented pianist who plays on a lot of Southern Gospel and country sessions is Gordon Mote, who is also blind."
BOOK REVIEW
When Brenda Lee published her autobiography in 2002, I purchased a copy to use as source material for my Faron Young biography. Little Miss Dynamite: The Life and Times of Brenda Lee was co-written with Robert Oermann and Julie Clay. Her first-person story is interspersed throughout with the italicized quotes of those interviewed for the book. What I remember most after all these years is how she lived in such poverty when she was so famous and bringing in so much money as a teenager. Her manager worked to make her a star and took over her mother's parental authority in the process. Because she was a minor, Brenda became a ward of the court. When "I'm Sorry" reached #1 on the pop charts in 1960, she and her mother were living in a run-down trailer park. Brenda writes, "I was so humiliated that I'd walk down the street to catch the school bus in the morning so no one would see where I lived." She was the breadwinner at age fifteen, living on a court-ordered weekly allowance of $75. Her guardian petitioned the court to authorize a Decca advance of $10,000 so she could buy her family a new house. Her manager and her guardian continued to tightly control her personal and financial life; they benefited much more than she did from her substantial earnings. She has lived an amazing life, and her story is well worth reading. Ronnie Shacklett, 75, and Brenda Lee, 73, will celebrate their sixtieth wedding anniversary in 2023.
DOWNLOADABLE AUDIOBOOK – NAVY GREENSHIRT: A LEADER MADE, NOT BORN
One of my memoirs, Navy Greenshirt: A Leader Made, Not Born, is now available as a downloadable audiobook. The story covers eighteen years of my U.S. Navy career, from the time I became an aircraft maintenance officer until my promotion to captain.
Robbin Sitten did a great job of narrating the audiobook. She lives in New England and has been narrating books for twenty years. She told me she liked the personal nature of the Navy Greenshirt story, adding, "I was curious to hear your story myself, which always makes the reading more engaging." She considers audiobooks an important format, especially for people with print disabilities–visual impairment, motor limitation, or brain-based processing difficulty. Plus, she says, "Audio extends any author's or publisher's reach to a market they would otherwise miss."
I thank Robin for her assistance in making this audiobook a reality. It is available on Amazon.com and Audible.com. If you are in the USA or UK and would like to download a complimentary copy of my story, please email me for a promo code.