Here's a quote from a European interview Marty Robbins did in October 1982, shortly after his induction into the Country Music Hall of Fame:
"I don't believe that I deserve it yet, because there's three other people I think who deserve it before I get it. One is Little Jimmy Dickens. The other is Webb Piece, and one is Carl Smith. . . . In fact, I was a little embarrassed and ashamed to take it the other night. I walked by Little Jimmy when he was sitting there, y'know, and I wished so much–if my name hadn't been on it, I would have given it to him. I can wait fifteen more years because I'm going to be here 15 more years, y'know. He should have gotten it. . . . But I don't run the operation, so I thought I better take it. They might not nominate me ten years from now or five years from now. So I thought, hey, get up and get it now. So I went up and got it."
Thanks to Arie den Dulk in Rijswijk, The Netherlands, for sending me a collection of interviews and shows Marty and Faron did overseas. I am enjoying all the "new" material.
Today would have been the 53rd birthday of my brother Kenny, who died almost five years ago, after 14 years as a liver transplant survivor. In his memory, here's the link to his eulogy: https://dianediekman.com/?p=58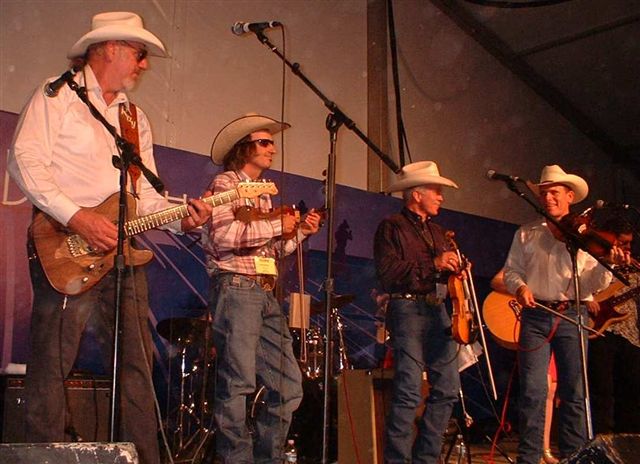 The show that Jody Nix and the Texas Cowboys did at the Kennedy Center last week is archived at
http://www.kennedy-center.org/programs/millennium/schedule.html
. Type in Jody Nix under the Archives search section. He and his band were part of the "Texas: A Celebration of Music, Food, and Wine" segment of the 2008 Smithsonian Folklife Festival. Jody sang a Faron Young song on each show and introduced me as Faron's biographer. A few audience members bought books. Steel player Johnny Cox bought one also. Johnny spent 35 years in Nashville and knows most of the Country Deputies.
LETTERS
Les Leverett writes, "Enjoyed the latest news from you. The Steve Martin/Marty Robbins thing is hilarious!"
Frank Jennings in the UK says, "Thank you for adding me to your newsletter list, I keep them all. . . . You're a good girl putting all this stuff together, it's appreciated."