IN THE SPOTLIGHT – LEROY VAN DYKE
At age 90, Leroy Van Dyke is not slowing down. Except for the COVID-19 pandemic, that is. He's anxious to get back on the road. During our phone conversation Monday evening, I commented that he sounded as young as ever. "Well, my voice has not left," he said. "It hasn't changed any. When you get that old man sound in the voice, you're done. I think a part of it is, I've been an auctioneer all these years, and it made my voice stronger than just singing songs." He did acknowledge, "I don't hear as well as I did when I was thirty years old. Some of the parts wear out."
His wife, Gladys, serves as business manager and booking agent. In addition to handling Leroy's shows and their Country Gold Tour shows, she books talent for casinos and other performing arts centers, "from the first phone call to the time the bus taillights disappear in the dark," Leroy says. "It takes a lot of worry off the mind of the casinos. She doesn't make any mistakes." When the virus closed down the music business, it took Gladys several weeks to cancel or postpone sixty show dates. "It's just as hard to postpone and cancel them as it is to book them," Leroy comments. Gladys is now doing bookwork and cleaning out storerooms. As for himself, "I mow the grass more often than I need to."
He is also writing his autobiography. When I asked if he had a cowriter, he said no. "My major in college was journalism," he told me. "Animal science and journalism, and I worked for a newspaper for three years. I really don't need any help writing a book." (He graduated from the University of Missouri in 1952 with that double major and a Bachelor of Science degree.) Gladys is his proofreader.
That brought up the subject of his home study course on auctioneering. "I did all the writing," he explains. "I didn't need any help writing it, but Gladys was invaluable in going through it and checking for errors." They still sell the home study course. Many auctioneers have told him the course helped them put together the filler words and rhythm patterns when they were beginning auctioneers. Others say the filler words or the overall feel of the lessons helped them learn smooth bid-calling. Someone at the Wisconsin State Fair once came up to Leroy and said, "I want to shake your hand. You made me a million dollars." The man said, "I learned to call bids from your record, and I have now become a millionaire as an auctioneer." Leroy jokes, "But he didn't offer to pay me ten percent; he didn't offer me anything."
Gladys and Leroy have one child. Ben has been Leroy's lead guitar player for many years. "A lot of guitar players might be able to play more notes," Leroy says, "but to play what he's supposed to play, how it's supposed to be played, when it's supposed to be played, he's probably the best I ever had. He doesn't make any mistakes." When Ben backs the singers on the Country Gold Tour shows, such as Gene Watson or Moe Bandy, "he'll have those licks memorized," Leroy states. "Sound just exactly like the records. He does a good job of it." Ben's dad adds, "Plus he's big and strong. He can lift anything that's loose, and he's good at loading and unloading."
Ben attended the University of Missouri on a trombone scholarship. "They needed someone to play trombone in the high school band," Leroy explains, "so he did, and he got very good at it." Good enough to make four trips to the state competition and earn a college scholarship. "He got tired of tootin' the horn," Leroy says. "He started messing around with a guitar a little bit, and the next thing you know, he can play anything."
When I asked if Leroy does any recording, he said he hasn't taken the time, but he won't rule out the possibility of recording new material in the future. He would like to do a western swing CD. His current project is with Country Rewind Records, a company that selects overlooked songs out of LPs and updates the sound. A new Leroy Van Dyke CD will be released shortly. "They're going to change the music behind it in some way," he says. "I'm not sure what they're going to do, all I know is I got a check in the mail today."
His lack of marketing knowledge concerns him. "It doesn't resemble the music business I knew 65 years ago," he says. "I have to learn the new systems of managing sales and promotion. I don't know how to do that, with all the computers and Facebook and all that stuff."
Leroy and Gladys are longtime readers of this newsletter. When I asked for a message to the subscribers, Leroy said, "Just tell them we're still around, still running up and down these roads like I have for the last 65 years. I'd like to thank them for being with me for the whole trip." He concludes, "Tell them to mark time and wait a while, and we'll be back on the road again."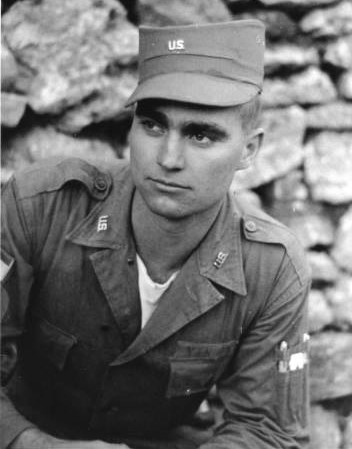 NEWS
Bill Mack (1932-2020)
The Midnight Cowboy of WBAP Radio and Satellite Cowboy of XM Radio has died. Bill Mack, 88, died July 31 "due to COVID-19 with underlying conditions," according to his son, Billy Mack Smith. He had earlier been diagnosed with dementia. Bill hosted the Midnight Cowboy Trucking Show for three decades on WBAP Radio in Fort Worth before becoming the Satellite Cowboy on XM Satellite Radio. He also hosted the syndicated program Country Crossroads. A songwriter and singer as well as deejay, he wrote "Drinking Champagne" (Cal Smith and George Strait) and "Blue" (LeAnn Rimes). Bill was born Billy Mack Smith in Shamrock, Texas, on June 4, 1932. He was elected to the Country Music Disc Jockey Hall of Fame in 1982 and the Texas Country Music Hall of Fame in 1999.
NASA's Expedition 63 crew members on the International Space Station filmed a video in which they lip synced "It's a Great Day to Be Alive." In response, Travis Tritt tweeted, "This is the closest I will ever get to actually being in space. I'm very honored to have my music being played on the International Space Station." The Wide Open Country article concludes, "It's not the first country music tribute from high above planet Earth. Four months after the historic Apollo 11 moon landing, astronaut Pete Conrad served as commander of Apollo 12's return to the lunar surface. Per Diane Diekman's Live Fast, Love Hard: The Faron Young Story, Conrad took a mixtape of his favorite country songs to space. From this tape, Bob Wills' 'San Antonio Rose' became the first country standard broadcast in space. When it came time for Apollo 12's splashdown in the Pacific Ocean, mission control could initially only hear part of Young's song 'Wine Me Up.' "
When Garth Brooks was named CMA Entertainer of the Year in 2019, for the seventh time since 1991, some country music fans complained that Carrie Underwood should have won. "There's one tweet in there that really stuck in my head," Garth said in a press conference on July 29. "It said, 'Hey, man. This guy, why doesn't he just step down and leave the entertainer for the next generation?' 100% agree." The Tennessean reports he called the press conference to announce he plans to indefinitely withdraw from "Entertainer of the Year" competition. Voting for the 54th annual CMA Awards began last month, with 7,000 members eligible to vote. CMA voting rules do not allow organizers to pull artists from the balloting process. "If voters have nominated Garth Brooks in the first round, his name will appear on the second ballot," a statement from the CMA said. "It will then be up to voters in this second round to select their top finalists." When I received my ballot, there were 15 candidates in each category, from which we could choose five. Per Garth's wishes, I didn't vote for him.
Burt Bacharach's first songwriting hit was "The Story of My Life" by Marty Robbins in 1957. Later hits, along with many others, included "Raindrops Keep Fallin' On My Head" and "What the World Needs Now Is Love." Now, according to Martinsville Bulletin, Bacharach at age 92 has released his first album in 15 years. The five-song EP, Blue Umbrella, is a collaboration with Nashville singer-songwriter Daniel Tashian.
Variety reports Trini Lopez, 83, died August 11 of complications from COVID-19. He had just approved a cut of the recently completed documentary on his life. Trinidad Lopez III was born in Dallas, Texas, in 1937. His parents had immigrated from Mexico. He initially recorded for King Records, which began as a "hillbilly" label. Its country artists included Moon Mullican, the Delmore Brothers, and Hawkshaw Hawkins. Trini, a singer and actor, had lived in Palm Springs, California, since the 1960s. His best-known song was 1963's "If I Had A Hammer." I remember his character in the movie, The Dirty Dozen.
I reported in my last newsletter that steel guitarist Paul Franklin and son Darrell contracted COVID-19 from contact with Paul's parents. Paul posted the story July 29 on the Steel Guitar Forum. He said his parents had been isolated at home, but his mother, 85, has dementia and is visited by social workers. When she and Paul's dad, 87, developed symptoms, Darrell took them separately for testing. Darrell and Paul both wore gloves and masks while caring for them. "The thing that is not told," Paul writes, "We intake COVID through the mouth, nose, and eyes. . .. Once the virus is in the air, masks still leave our eyes unprotected. This is how Darrell and I were infected. By the time Mom and Dad showed symptoms it was throughout the air in their house." Paul, 66, says they are all getting better: "I actually feel great and my son feels better than I do – probably due to being 20 years younger."
The Songwriter Agency, according to Broadway World, has signed Don Schlitz, along with Lonestar frontman Richie McDonald, former Little Texas leader Tim Rushlow, and songwriter Thom Shepherd, who wrote "Redneck Yacht Club" (Craig Morgan) and "Riding with Private Malone" (David Ball). Don Schlitz is a member of the Country Music Hall of Fame and the Songwriter Hall of Fame. His 24 #1 hits include "The Gambler" (Kenny Rogers), "On the Other Hand" and "Forever and Ever, Amen" (Randy Travis), and "When You Say Nothing at All" (Keith Whitley/Alison Krauss).
The Merle Haggard memoir Sing Me Back Home will be the basis for a film biopic from Amazon Studios. Deadline reports actor Sam Rockwell will play the main character and will do his own singing. Robin Bissell will write the script with Theresa Haggard, Merle's widow, and will direct the film. Bissell and Haggard will be co-producers. The film, set in the 1960s, will focus on the Hag's rise from San Quentin inmate to legendary artist. It will include his love affair with his singing partner and eventual wife, Bonnie Owens.
When I reported the July 3 death of Robbie Wittkowski, I didn't have much information about him, other than that he wanted his ashes spread on his family farm in Iowa. Bill Anderson adds, "Our former road manager and souvenir salesman deluxe, Robbie Wittkowski, who rode a whole bunch of rivers with me back in the '80s and '90s, died of double pneumonia in a hospital near his home in Arizona. He was 64."
Here's more information on the new Randy Travis single, "Fool's Love Affair." Charlie Monk occasionally played a tape of the song on SiriusXM over the years. What he found in his office in 2019 was the original multitrack master tape. The Tennessean reports longtime Randy Travis producer Kyle Lehning gave the recording a modern mix, adding some electric and steel guitar.
Saving Country Music reports the death of Randy Barlow, 77, on July 30, while in hospice care. During back surgery in June, he was diagnosed with an aggressive form of small cell carcinoma. Born and raised in Detroit, Michigan, he played music as a youth. After signing a recording contract in 1974 and moving to Nashville, he had four Top Ten hits and was nominated for ACM Best New Male Artist. He spent years playing in Nashville clubs and was inducted into the Traditional Country Music Hall of Fame and Michigan Country Music Hall of Fame. Diane Jordan recalls, "I first worked with Randy at the old Western Room in Nashville's Printer's Alley, back around 1974, when he was doing a single with his guitar, between shows, and was new in town. The last time I saw him was 2009, when we both worked as extras in a TV pilot."
Songwriter Ashley Gorley has written fifty 50 number one singles in less than 15 years. According to The Country Daily, "Ashley is the first songwriter–in any genre–to tally 50 No. 1 singles on the Billboard Country Airplay chart or Mediabase chart." Ashley, 43, has co-written hits for Carrie Underwood, Brad Paisley, Blake Shelton, and many more. I recognized about five song titles on the list, and although all the singers' names were familiar, I wouldn't be able to identify the voices. That's how out of touch I am nowadays. However, I think it's a significant accomplishment for one person to write that many No. 1 songs, even as a co-writer.
"WSM at Night with Jeff Hoag" began airing last week on WSM Radio. Jeff Hoag has replaced Eddie Stubbs on the 7 p.m. weeknight show. Hoag is a country music historian, songwriter, former touring musician, and music collector, the Tennessean reports. The New York native moved to Nashville in 2003 and had been a fill-in deejay on WSM-AM. "My dream in life was to work for WSM Radio and keep the tradition of classic country music alive," he says.
The all-star Charlie Daniels Volunteer Jam at Nashville's Bridgestone Arena, which was postponed due to the COVID-19 pandemic, will occur as rescheduled for February 22. The Tennessean reports it will be a one-night salute to the Country Music Hall of Famer who died July 6 at age 83. Artists include Alabama, Ricky Skaggs, CeCe Winans, Old Crow Medicine Show, and Junior Brown, as well as the previously announced Marshall Tucker Band, Chris Janson, Charley Pride, and Gretchen Wilson.
During the press conference when Garth Brooks removed himself from CMA Entertainer of the Year contention, he talked about the possibility of opening his own bar in Nashville. "It's coming in the future," he said, "but it's gonna be done the way we do it. So it'll be its own place." It will probably be in the next two years or three years and will be on Lower Broadway. "When you talk about Broadway, that is 'Friends in Low Places' right there," he says. "It's the perfect place."
This week's Billboard Hot Country Songs chart features female artists in five of the top seven positions, including the No. 1 slot:
No. 1: Gabby Barrett — "I Hope"
No. 2: Luke Bryan — "One Margarita"
No. 3: Maddie & Tae — "Die From a Broken Heart"
No. 4: Maren Morris — "The Bones"
No. 5: Sam Hunt — "Hard to Forget"
No. 6: Taylor Swift — "Betty"
No. 7: Miranda Lambert — "Bluebird"
Chart positions are determined by metrics based on radio, streaming, and sales.
The Country Daily reports Dolly Parton's Dollywood theme park in Pigeon Forge, Tennessee, is one of the Top 10 best amusement parks in the world. Based on Tripadvisor reviews and ratings, it ranks number eight on the list of Travels' Choice Best of Awards in 2020. Magic Kingdom Park is #1 and Universal Studios Florida #5.
The 2020 Darius & Friends benefit concert raised $255,000 for St. Jude Children's Research Hospital, reports Taste of Country. Darius Rucker turned his annual event into a livestream concert instead of its normal live production at the Ryman Auditorium. Using a '90s country theme, streamed live from the Grand Ole Opry, he was joined by Clint Black and Tracy Lawrence. His yearly concerts have now raised more than $2 million for the hospital's lifesaving mission that never bills families for treatment.
LETTERS
Jim Freeman writes from Freeland, Washington, on Whidbey Island, "Wow. Thank goodness one of your loyal subscribers shared your latest issue today. Please sign me up. Anyone who can share stories and info about Ralph Emery, Mo Pitney, Faron, Willie and much, much more, in the same issue, gets my vote for newsletter of the decade. You are sharing the good news we all need."
Diane Jordan writes from Nashville, "I enjoyed reading an update on Dallas Wayne in your current newsletter. I met Dallas in the early 1980s when I worked with him and his band at the Nashville North club in Bensonville, Illinois, located next to O'Hare Field. It was a popular place for Nashville entertainers to play. I was so sorry to hear that Dallas and Jo lost their home to the terrible Texas wildfires in 2011. You can see Dallas on this YouTube video, doing a TV spot for Nashville North, promoting an upcoming Faron Young Show."
Bruce Dyson says, "My wife forwarded your latest newsletter to me. A lot of great information. Nicely done. Could I be added to distribution?"
Tom Baker writes from the United Kingdom, "These regular updates are much appreciated, though some of the names are not so familiar, now. If anyone remembers DJ/journalist Bob Powel, active here in England during the '70s & '80s, they may like to know there's a compilation of some of his best Radio London moments available on YouTube."
David Markham in the United Kingdom says, "Thank you for your Newsletter. Please congratulate Mo and his wife on their new baby, glad all went well for mother. God Bless and may her baby have a good and healthy life."
Joy and Pejay Mirtschin write from Nathalia, Victoria, Australia, "Just dropping in to let you know July's great Country Music Newsletter has arrived with great reading as always. Keep it coming."
Carolyn Berry says, "Once again the newsletter was great. I look forward to the newsletter. It is so interesting. Thank you so much."
Dominique "Imperial" Anglares writes from France, "Thanks for that much appreciated newsletter. Sadly we have learnt the passing of famous DJ, songwriter, singer and promoter Bill Mack on July 31. It is a huge loss for the country music world. Around 2004, we shared some letters and he sent me an XM Satellite radio bumper sticker for my car. The main problem was everything being BIGGER in Texas, that sticker was larger than my whole car bumper. Ah, ah! He will be remembered and his recordings will be heard long after we will all be gone."
Donald Ewert says, "Just read latest newsletter. I'm looking forward to new CD by Jeannie Seely. I'm going to call my favorite record store here in Milwaukee and ask them to order it for me. Right now I am enjoying listening to music by Dawn Sears. Her singing gives me goose bumps. Wow she was Fabulous!!! A voice sent to us from Heaven!!!"
Jean Earle writes from England, "Thank you for keeping us up to date with all the Country News…..much appreciated. Do hope things are safe in Nashville; we have some lovely friends living there and we think about them and miss them."
Mary Lorefice in Canada asks, "Where are the Sweethearts of The Rodeo? One of my favourite songs of theirs is 'Midnight Girl Sunset Town.' What are they doing these days?"
Diane: I couldn't find any current information on them. Janis Oliver (66) and her sister Kristine Arnold (63) grew up in Los Angeles County, California. Their band name came from The Byrds' album, Sweetheart of the Rodeo.
Ron Reagan writes, "I'd like to introduce you to another book writer. Denny Reese just had his book on Gomer Pyle published,
Gomer Says Hey
. Ronnie Schell wrote the forward for the book. Do you think you could give him a shout-out in your next newsletter? Jim Nabors, after all, had connections to the country music industry as he covered a lot of country songs and
Gomer Pyle USMC
was about a country boy who joined the Marines."
Kate and Marty Davis check in from Oregon to say, "We hope you and yours are faring well through these difficult times. Thank you for another great newsletter. Giggled a bit about the Johnnie Walker packaging article. Thanks for including that! Congratulations to Mo Pitney on the birth of their beautiful little girl."
Doreen Brown writes from Canada, "It was so nice chatting with you and having the table next to mine for the weekend at Fremont; thoroughly enjoy every newsletter you send; earlier years, used to visit, with company, Toronto's well known Horseshoe Tavern on Queen Street. Through the years many, many well-known American artists visited. Sorry to hear the passing of Charlie Daniels; losses are not easy and he will be very much missed. Did see Lefty Frizzell and have a picture taken with him on my TV; that was when at the Horseshoe. Due to this virus, not much doing with country music and sure miss the festivals, shows, etc., but do keep my guitar handy to pick up."
IN THEIR OWN WORDS
I called Bill Mack in September 2002 for an interview about Faron Young. Although we never met, that phone call began an email friendship that lasted until Bill was diagnosed last October with dementia. I sent him the manuscript of Live Fast, Love Hard: The Faron Young Story for his professional review in 2005, and he interviewed Robyn Young and me on his radio show when the book came out. He encouraged me to write more biographies, and he occasionally emailed me to say he enjoyed my newsletters. Bill died of COVID-19 complications on July 31, at age 88.
Getting out of the army, my career was starting about the same time Faron's was. I was in Wichita Falls, Texas, and Hubert Long–it was the first time I met him. It was a friendship that sustained until we lost him. He was working with Webb Pierce when I saw him. The Wilburn Brothers were starting about that time, too. He was with Capitol when I got to know him. When I'd go to Nashville, this is when he was married to Hilda, I would stay at his house. When he came to where I was living in Texas, he would spend time at my house. We were good pals.
Anytime he had a new recording out, I'd always call him, and tell him I liked it. It got to a point, he'd call me, he'd say, "You got my damn record?" I'd say yeah. "Then why in the hell didn't you call me?" He recorded one of my songs, "Drinking Champagne." He called me and said, "Have you got your damn telephone there where you can hear it?" I said sure, and he played the song on the telephone to me.
When I received a Grammy, and then I was at the Academy of Country Music awards–Robyn reminds me of this every time–when Faron died, I was angry because I didn't think enough accolades, kind words, were being tossed, and I was burned about it. I was on the network when they handed me the award in Los Angeles because of the song, "Blue." I got Song of the Year out there at the Academy, and I dedicated it to Mae Axton, Dewey Groom, who ran the Longhorn Ballroom, and I dedicated it to my friend Faron Young. That was several months after Faron died, but I did dedicate it to him, because he did mean that much to me. I was very upset. He should have been in the Hall of Fame, long before he was.
I was with him in Wichita Falls, Texas, one time back in the fifties. Hubert was with him, and we were having dinner at this restaurant. Man, he was letting some words fly, and people could hear it. But that was just something that Faron–I don't think he even realized it, sometimes. That was one thing he did have that I would've liked to see him change, that was the fact that he would really cuss. He'd use cuss words that offended me sometimes.
He loved to imitate Hank Snow. I'd be talking to Hank Snow at the Opry, and Faron would be standing right behind Hank. I'd say, "Hank, how's everything?" "Well, my new RCA Victor record's going great," and Faron would say, "Ah, yes, my new RCA Victor record"–he'd mock him right there. And then Snow would get ticked at Faron.
Faron would have made a great actor if he'd pursued his acting career. He made a few films, but if he had really gone into acting–as he got older, he'd have made a great actor. He had it; it was instilled in him. He told me one time he would like to really pursue acting, and he would have made a good one. He could have done it. He never had a chance in the films that he starred in, of course, the old Republic ones. He should have had his own television show. He would have been a great talk show host. He was a super talent.
I'll tell you a little story he did one time, to give you an idea of how Faron Young was. I was in Nashville for the disk jockey convention, and I was going with Faron and a few others. I had a dark suit on. We were going down toward the auditorium or wherever it was, and they all had tuxedos on, including Faron. Somebody said, "Bill, aren't you going to wear a tux?" I said, "Am I supposed to have a tux for this?" And Faron said, "Ah, the hell, that don't make any difference. You don't need to wear a damn tux to this thing." We got to the auditorium–Faron went back to the hotel. I'm in there with everybody else, and I said, "Where's Faron?" In a minute here comes Faron walking in. He had a regular suit on. He went back and changed. Cuz he knew I was so embarrassed because I didn't wear a tux, he went back and changed and got out of his tux. That's the Faron Young I knew.
Basically, I just knew him as a pal. Several incidents that took place that I will always remember. He was booked five days at a Dallas show, it was a mercantile show they'd booked him at. There was an old boy named Tex Chapman in Dallas, was always hanging around. Regardless of who was in town, he'd always want to come up and bring his guitar and sing. Faron was backstage, talking to my wife, Cindy, and Tex Chapman came up and said, "Hey, Bill, can I get up and sing a few songs?" I said sure. He got up on the stage before Faron was introduced, Tex Chapman was out there singing songs that Faron did. He was singing "Hello Walls," and Faron walked out right in front of everybody and said, "Get your ass off the stage." Faron said you put him up to that–which I did, but I didn't want Faron knowing it at the time.
BOOK REVIEW
Bill Mack commemorated his fiftieth year in radio by writing his autobiography in 2004: Bill Mack's Memories from the Trenches of Broadcasting. He had originally agreed to cooperate with someone who wanted to write his biography. When that deal fell through, Bill reclaimed the pages he had submitted. "Now, I can type out the pages (yes, I do my own typing) in my own personal style of presenting words," he writes. The book contains many entertaining stories and famous names and is a fun read, from the time of Bill's first radio job in his hometown of Shamrock, Texas. He explains why he left WBAP radio after thirty years, when the sales department took over programming: "The fun and enjoyment that at one time had made my all-night radio show something I looked forward to on a daily basis, had become a dread; a study in embarrassment." At the time of writing his autobiography, Bill was happily working at XM Satellite Radio. He lived with his wife, Cindy, in Fort Worth, Texas. When asked what he would change if he had his life to live over, he always answered, "I would spend more time with my kids."