IN THE SPOTLIGHT – LIONEL CARTWRIGHT
After Mary Lorefice in Toronto, Ontario, Canada, asked me what Lionel Cartwright is doing these days, I decided to track him down. We had an enjoyable half-hour phone chat. Like Mary, I remember hearing on my radio "I Watched It All (On My Radio)." Lionel's #1 hit was "Leap of Faith" in 1991. He explained to me how dropping off the charts after having several hits eventually moved his life in a different direction. "I've just always gone through the doors that would open," he says.
Lionel, now 61, got his start on the WWVA Jamboree in his hometown of Wheeling, West Virginia, as piano player in the staff band when he was eighteen. He later became the band leader and music director. When I mentioned that Brad Paisley got his start there, too, Lionel said, "Yeah, Brad Paisley and I are not only from the same town, we're from the same hill in the same town. His dad was our phys-ed teacher in high school. Mr. Paisley."
The WWVA Jamboree staff band backed "a lot of really great artists," Lionel recalls. "I even got to be a Buckaroo one night." Emmylou Harris's hit cover of "Together Again" had included a piano solo in addition to the pedal steel solo. "Of course, I knew the solo," Lionel says. "If you're a piano player playing country music, you had to learn that solo. That was just a thrill to be able to play that with Buck Owens."
To pursue his dream of a singing career, he moved to Nashville, where he auditioned for a TV show that was looking for a band leader and a performer. "I took my little demo that I'd made in Wheeling, and they hired me on the spot," he told me. "Then they said, 'Oh, by the way, we're gonna be shooting this show in Knoxville.' And I said, 'Knoxville? I don't want to go to Knoxville; I just moved to Nashville." I'd been waiting my whole life to move here." The Nashville Network had so much programming in the works that some of it was contracted out to a producer in Knoxville. After being in Nashville only two weeks, Lionel loaded up his van and moved to Knoxville.
Being a band leader and a performer, he says, "has always gone hand in hand for me. Yes, I'm a performer, a singer/songwriter, but I'm always kind of the guy that led the band and wrote the charts." He thinks moving to Knoxville was divine routing. He met his wife, Cindy, there. They'll celebrate their 37th wedding anniversary this year. He also worked with Boudleaux and Felice Bryant, who were writing a Broadway musical. They hired Lionel's band to record demos of all 22 songs. "I got to be the band leader for the session, and I got to sit with Boudleaux Bryant in his basement and chart out all these songs," Lionel says with awe, "knowing full well who these people were, and the songs they had written. It was so encouraging to me as a writer." When the Bryants wrote another musical, they went back in the studio and did 22 more songs. "I got to spend a healthy amount of time with them," Lionel reminisces. "Just to be around somebody that deep, with that much wisdom, it was a gift."
When the Cartwrights moved from Knoxville to Nashville, Lionel met with Boudleaux and Felice's son, Del, a BMI executive. Del said, "I think I know where you need to be." He steered Lionel to Silver Line Gold Line, a little publishing company owned by the Oak Ridge Boys. Lionel calls it "maybe my best company experience in the music business. It was a little house on Music Row. It was me, Gail Davies, Gretchen Peters, Steve Earle, Harry Stinson, and Jimbeau Hinson. It was absolute magic." The writers met in the kitchen to play each other their songs, and they made demos in the downstairs recording studio.
Lionel then got a recording contract with MCA and became part of the Class of '89: Alan Jackson, Clint Black, Garth Brooks, Tricia Yearwood, Mary Chapin Carpenter, Patty Loveless, Vince Gill. He says he'll never forget the first time he heard his song on the radio. He'd grown up being focused on music. "Strapping a transistor radio onto your bike and riding around, sneaking a transistor radio to bed and listening to it at night, it was just beyond a dream come true to hear your song on the radio," he states. "And then to go out on these big tours and share the stage with George Strait and the Judds and Reba McEntire, it was incredible. Those were high highs."
But the business changed in the mid-90s, in both stylistic and business ways. He felt he no longer fit. "I'm a huge country music fan," he says, "so it was kind of heartbreaking, to be honest with you, to feel like, wow, this has been my dream my whole life–and I got here, and scored some hit records, which was just beyond a dream come true. That doesn't happen for a lot of people that come to town. But when your songs start not to hit, and you can tell things aren't firing on all cylinders, that I think was the lowest period for me." He left MCA, wanting to take some time to gather his thoughts and have a break from the frenetic touring pace of the last five or six years. About six months later, after writing and recording new songs, he tried pitching them–but nobody was interested. "That was a low low," he explains. "By that time, we had two kids. I remember rocking our daughter to sleep at night, thinking, man, if these kids knew what a precarious place we're in, they'd be scared to death."
That's when he called his friend Doug Klein, whom he'd worked with on the Nashville Network shows in Knoxville. Lionel was looking for some of his old TV music tracks to use as demos to seek that type of work again. Doug asked, "Do you want to do some work for us?" Surprised by the question, Lionel said yes. Doug asked, "You want to do a lot of work for us?" Yes!
Lionel drove to Doug's studio in Knoxville, where Lionel saw composers sitting in little rooms with a piano keyboard and a computer keyboard, a television monitor and a computer monitor. Hearing all the music coming out of the speakers, he asked, "Where's the engineer?" Doug said, "He's the engineer." In that moment, Lionel thought, "I have got to learn this technology." Several months later, at the beginning of 2000, Lionel recalls, "I bought me a computer and started learning that technology, and I never looked back."
Now, ninety-nine percent of what he does comes out of his home studio. "Even the TV stuff," he explains. "I post it on the internet, they pull it down. They could be in Los Angeles, New York, Knoxville, or wherever. I play on other people's stuff, and I usually put the parts down here in my studio and send them the file. They could be in Ireland or Japan, or across the street, it doesn't make any difference. It's really been a remarkable thing." He adds, "I believe in divine guidance, and it just felt like that was where I was supposed to be." He appreciates having been home, instead of on the road, while his kids were growing up. Check his website to see his work and contact information: http://www.lionelcartwright.com.
Lionel will soon be releasing new music. In 2018, he took a video crew to Wheeling and did a one-man show at the old Jamboree theater, which is now owned by Live Nation. The first video to be released is "I Watched It All (On My Radio)," and he plans to release one song at a time. "If folks want to see what I'm doing now," he says, "send them to my YouTube channel (https://youtube.com/c/LionelCartwright) and have them hit the Subscribe button. And if they hit the little notification bell, they get a notification every time I put one on there." His new songs will be on all the music channels, such as Spotify, Apple Music, and Amazon.
Soundtracker With Lionel Cartwright is a podcast he did several years ago. The episodes are still available, wherever podcasts can be accessed. They include interviews with Charlie McCoy, Mike Reid, and John Berry.
As I told Lionel when I called him, "You sound like one busy guy."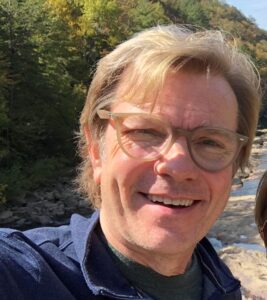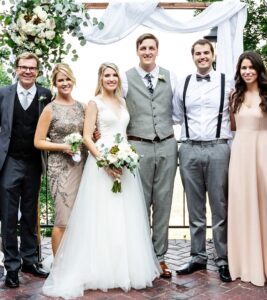 NEWS
In my last newsletter, I mentioned the death of James Earl Hollie, 83, on April 15. Thanks to Mike Boyd of DeLand, Florida, for sending me the obituary. The funeral was held May 10 in Albuquerque, New Mexico. Private interment will take place at a later date. The obituary said, "Dad had a most colorful life as a professional musician playing for renowned artists such as George Jones and Tammy Wynette. He was also a mechanic and had a business for pool repair and landscaping. He then retired and moved to Albuquerque, NM where he loved playing his guitar for various nursing homes and clinics. He also drove a tour bus for retired citizens to gamble and attend shows. He basically just enjoyed life and wanted to make people happy."
MusicRow reports the death of businesswoman, songwriter, and artist manager Patsy Bruce, 81, on May 16. Born Patsy Ann Smithson in Brownsville, Tennessee, she married Ed Bruce in 1964, while he was working as a car salesman and trying to break into music. They moved to Nashville in 1966. They had three children by the time they separated in 1986. During their marriage, she was Ed's manager, and they ran the Ed Bruce Talent Agency. She was a casting director on the TV show Maverick and the movie Urban Cowboy. She and Ed wrote several songs together, including "Mammas Don't Let Your Babies Grow Up to Be Cowboys." She is a former president of the Nashville Songwriters Association International. In 2017, Patsy and her son, songwriter Trey Bruce, launched Songbird Tours, a songwriting-focused tour company in Nashville.
Authorship of "Cathy's Clown," a 1960 hit for the Everly Brothers, has been legally determined, the Tennessean reports. Brothers Don and Phil Everly repeatedly said Don started the song and Phil finished it. But in the early 1970s, their relationship fractured, and they began arguing about which one owned the rights to the song. In 1980, Don demanded Phil sign over rights to royalties and public credit. Under protest, Phil eventually did, his family says. After Phil died in 2014, his heirs insisted he wrote half of the song and should have retained rights to it. In 2017, Don sued, asking the courts to formally declare he was the sole author. The case went to the 6th Circuit U.S. Court of Appeals and was sent back to the Middle District of Tennessee District Court in Nashville for a bench trial. The judge ruled that Phil's heirs couldn't prove they'd made their claims in a timely manner, thus barring their arguments from carrying weight in the case. Don Everly is now the sole author of "Cathy's Clown."
CMT News reports Dolly Parton returned to Dollywood on May 12, along with Good Morning America host Robin Roberts. She said in March that she would return after being vaccinated; she has received the Moderna vaccine. They celebrated the Flower and Food Festival, which is a signature Dollywood event in which the park is decorated with 500,000 flowers. Upon viewing the Coat of Many Colors sculpture, Dolly said, "That little coat has carried me so far, it's kind of like a little signature thing." She added, "This is our 36th season, by the way. We've got all kinds of people that have been here from the very start. We're partners. That's the way I am with my band. We're just all partners here. It takes us all to make it work."
The Grand Ole Opry returned to full-capacity audiences on Friday, May 14, for the first time in over a year. Lorrie Morgan and the Oak Ridge Boys were among the performers. The Opry still follows enhanced COVID-19 protocols, including requiring masks for all guests and Opry House staffers.
Miranda Lambert's Casa Rosa is the name of new Nashville bar that will open this summer, CMT News reports. Miranda Lambert, 37, says it will have some girly touches and will feature a lot of pink. "It's pretty much all boys down there with the bars as it is now and I am seeing more and more bachelorette parties every single day," Miranda says. "I ran into about three different groups of them at the airport the other day so I was like, 'We need something that plays a little more toward the girls.'" Paying homage to her home state of Texas, Miranda chose tacos and tequila as primary dishes in the restaurant. She has done several tastings for menu options.
Carrie Underwood, 38, is preparing for her first Las Vegas residency. Titled Reflection: The Las Vegas Residency, the limited run of six shows at the new Resorts World Las Vegas begins December 1. "I love wardrobe changes and scene changes and different lighting concepts," Carrie tells PEOPLE. "And I feel like we're right now just in that planning phase of 'anything is possible.' And I just look forward to seeing it all take shape." She adds that the pandemic has given her "a new appreciation for what this life is and wanting to get back in front of people on stage."
Announcement from the Ernest Tubb Record Shop: "The Texas Troubadour Theatre on Music Valley Drive, Nashville, Tennessee, has been host to Ernest Tubb's Midnite Jamboree since January of 1995. The distinctive marquee has welcomed Jamboree attendees for over 26 years. On May 29, 2021, we would like to invite everyone to attend as Rhonda Vincent hosts our final show from that location on Music Valley Drive. The beautiful Marquee will be coming down and taken to its new home in Texas. We are working now on a new location for The Texas Troubadour Theatre." The Midnite Jamboree will return to its original location at the Ernest Tubb Record Shop in downtown Nashville–417 Broadway. The first show with a live audience will be July 3.
A GoFundMe campaign has been launched to honor the first black female country star, reports CMT News. Linda Martell released a country album, Color Me Country, in January 1970. She was the first black female artist to perform on the Grand Ole Opry and the first to reach the Top 20 of Billboard's country charts. The song was "Color Him Father," a cover of a Grammy-winning song by The Winstons in 1969. The purpose of the GoFundMe campaign, organized by Linda's granddaughter, Marquia Thompson, is to make a documentary that tells Linda's story. Half of the $20,000 goal has been raised to date. Marquia says, "My family and I are working on a documentary film on Linda Martell, the artist, her experience as a Black woman singing Country music, an almost completely white space at the time of her debut, a time where people who looked like her were fighting for the right to simply sit down to eat at a restaurant to enjoy a meal. A documentary that gives a closer look into who she was/is outside of Country music, a more honest take on why she was overlooked during her short-lived career, and the likely reasons for the sudden influx of attention she's received in the past 3-4 years."
The Mississippi Country Music Trail Commission recently unveiled its 35th trail marker, this one honoring Johnny Cash for his song "Starkville City Jail." KAIT-TV in Jonesboro, Arkansas, reports the marker is located at the corner of Jackson Street and Hwy 182–the spot where Johnny was arrested for public drunkenness on May 11, 1965. Marty Stuart, his former son-in-law, attended the dedication ceremony. Wide Open Country summarizes the 1965 incident. Johnny and his band were staying at the University Motel after playing a show at Mississippi State University. In the early morning hours, local law enforcement caught Johnny outside, drunkenly picking flowers, after the city's curfew. He spent the night at the Oktibbeha County Jail, paid a $36 fine, and was released. He later wrote "Starkville City Jail" and recorded it on his Johnny Cash at San Quentin album.
"A very happy birthday to the incomparable @therandytravis," the Charlie Daniels Band posted on its Instagram page to recognize Randy Travis on his 62nd birthday. "Happy Birthday and many more! — TeamCDB." Charlie and Randy, both North Carolina natives, were inducted together into the Country Music Hall of Fame in 2016.
Taylor Red is the name of a new country trio with over seven million social media followers, mostly on TikTok. The identical red-headed triplets from South Mississippi are Nicole Taylor, the rocker rebel, Nika Taylor, the peacemaker, and Natalie Taylor, the high school valedictorian. "Everyone was wondering why the valedictorian was going to be in a country band playing a fiddle," Nicole tells PEOPLE. "But at 17 years old, we all made the decision to be in this band. And we have never looked back." Their parents owned a John Deere dealership but have since moved to Nashville. "By 10 years old, we had formed a band and playing at every little fish fry in town," says Nicole. "Soon, we were playing 100 dates a year. Our community was so supportive of us, and so were our parents, who would always be there to carry our instruments and drive us everywhere." Without connections in Nashville, they couldn't make inroads there. So Taylor Red established a TikTok account. Now age 30, the sisters have a new single called "Country Money." Here they are with a cover of "Jolene."
For the first time in ten years, Connie Smith is releasing a new album, The Boot reports. Fat Possum Records will issue The Cry of the Heart, her 54th studio album, on August 21. Marty Stuart, Connie's husband of 23 years, produced it and wrote songs for the project. The first single, "Look Out Heart," was written by Marty and his longtime drummer, Harry Stinson. Connie explains in a press release, "We all have these experiences in our hearts, and I'm trying to identify and communicate with people so they know they're not alone." Earlier this year, Connie's first hit single, "Once a Day" from 1964, was added to the National Recording Registry of the Library of Congress.
Alexandra Kay tells Taste of Country it was a month after she covered "Deeper Than the Holler" on TikTok that it went viral. She was driving after midnight, going home from Nashville to Southern Illinois, when her phone started blowing up. "I clicked on it and saw it was Randy Travis," she says, "and I just sat in silence for like 10 minutes, like, 'Is this for real?'" Since Randy did a "duet" by singing along with her song video, his video now has 11 million views. Alexandra's first video to go viral was a cover of Dolly Parton's "Jolene," which has been viewed over 60 million times. She uses her background in musical theater to make each TikTok clip a planned performance that looks spontaneous. "Because on TikTok everyone is like, flip, flip, flip," she says, "if you don't get their attention, they're on to the next thing." She has over 20 million TikTok likes and close to two million followers. "What I am is an artist who is good at marketing herself," she says.
A poster advertising the Hank Williams show in Canton, Ohio, on New Year's Day 1953 has sold at auction for $150,000–the highest price ever paid for a concert poster at auction. That was the show Hank didn't make, because he died in the back of his Cadillac at age 29 while on his way to Canton. Saving Country Music reports the authenticated and restored cardboard poster was auctioned by Heritage Auction Galleries in Dallas, Texas. It was discovered decades ago in a barn in Canton and has changed hands numerous times over the years. It was featured in the recent Ken Burns documentary on country music. Only two other posters from the concert are known to exist.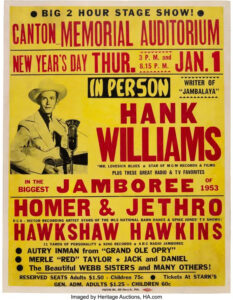 Where Have You Gone, the first studio album from Alan Jackson, 62, in six years, has been released by UMG Nashville, the Tennessean reports. Six years is the longest period between studio releases since Alan began his career with 1990's Here In The Real World. He'd planned to record at Franklin's Castle Recording Studios with producer Keith Stegall in 2018, but the death of his son-in-law in a boating accident, not long after his mother's death, shut him down. "It took a long time to get back to where I wanted to write and do something for a while," he says. When he booked studio time a year ago, the session was canceled due to COVID-19. He continued working on songs, narrowing 400 ideas to 21 songs for the album, with 15 of the tracks his original songs. The title track, "Where Have You Gone," is a five-minute ballad heavy on fiddle and steel guitar. He sings, "Sounds from the soul, fiddle I need you/ Sweet country music, where have you gone? … The airwaves are waiting, please come back home."
Tombstone Junction was a western-town-themed park located on Kentucky Route 90 near Cumberland Falls State Resort Park in Kentucky. The park featured a western frontier town complete with train station, saloon, jailhouse, and shops. The outdoor amphitheater hosted country music acts such as Conway & Loretta, Barbara Mandrell, Randy Travis, The Judds, Dolly Parton, and many more. The park operated from the 1960s until damaged by fire in 1989. Spin Digit reports the 242-acre property is currently being auctioned online. Very little remains of the park itself but the large blacktop parking area. "Almost everyone from our area has fond memories of Tombstone Junction," says a representative from Interstate Auction & Realty.
In a February episode of the PBS show, Finding Your Roots, host Henry Louis Gates Jr. presented Rosanne Cash, 65, with her DNA results and family genealogy. Rosanne is the eldest of four daughters born to Johnny Cash and Vivian Liberto Cash. According to Daily Mail, Gates told her Vivian's maternal great-great grandmother was an enslaved black woman, Sarah Shields, whose white father had granted her and her eight siblings their freedom in 1848. She illegally married a white man, and all of her children and their descendants were listed as white. "That's likely why to this day, many of her direct descendants have no idea they have any African American ancestry," Gates said. He asked Rosanne how it felt to learn her mother's ancestors had been enslaved, and she–crying–answered, "It feels heartbreaking." Johnny Cash and Vivian Liberto met at a roller rink in 1951 in San Antonio, Texas. She was 17 and he was 19. They married in 1954 and divorced in 1966. They both died at age 71, Johnny in 2003 and Vivian in 2005. Vivian's father, Thomas Liberto, was from Sicily. He owned an insurance agency and was an amateur musician. Her mother, Irene Robinson Liberto, was a homemaker of Irish-German descent. In 1965, Johnny was arrested on drug offenses, and Vivian went to El Paso to support him. A newspaper photo of the pair seemed to show her as black. An Alabama newspaper, The Thunderbolt, reported, "Arrest Exposes Johnny Cash's Negro Wife." It said, "Money from the sale of records goes to scum like Johnny Cash to keep them supplied with dope and negro women." A white supremacist boycott of Johnny's music lasted over a year. Johnny sued the newspapers who referred to her as black, and produced evidence of her white upbringing and education.
LETTERS
Larry Cohn writes, "So sad to hear about the passing of Tommy West. When I was running CBS/Epic Records, way back then, he and Terry brought Jim Croce to me. I'll spare you the details other than: I tried for 1 year to sign Jim and no one at CBS wanted him. The rest is history. Also, I begged the company Not to drop the Statler Bros…..same thing………. and the Staples too. I forgot to mention that after 1 year of trying w/Jim, I left CBS and took the job as President of the newly formed Playboy Records and Music Publishing. Jim had called me a few days before he passed…just wanted to bring me up to date as to what was happening w/him. Enjoy reading your writings. Keep up the good work."
Dave Barton in Franklin, Kentucky, writes, "Good story on Don Reid. I worked for Dick Blake Int. We booked the boys for 11 years nothing but good memories, they were pioneers in the music business. They were the first act to carry their own sound and lights, the first act to work with no guarantee money (one promoter did most of their dates) percentage of the door 80/20 they were an amazing group. Turned down a million dollars to do a reunion tour, about three years ago."
Bobby Fischer says, "Boy did I enjoy your newsletter. I never get enough of hearing what the artists/writers/music people are up to and stories about all they went through getting to where they got. Thanks for including my info especially about the best ever Charlie Black. The best I had with him was 'You Lie' on Reba, but everyone I got to sit down with him on was special. We probably wrote over 100 songs together. Hs cowriter list has great talents on it: Austin Roberts, Johnny Macrae, Tommy Rocco, Tim Ryan, Phil Vassar, Rory Bourke, and more. His songs are big enough to be familiar to the world." 
Eric Calhoun writes, "In reply to Carol Smith's letter: Carol, thank you for information on Dottsy. What a lady! I am really glad she loves talking to her fans. In all my years of going to Nashville, I have always wanted to go to a concert down there. I have 2 country stations, and both have great Nashville Connections: Go Country 105 *(KKGO were the call letters of a long-time jazz station; Saul Levine revived the call letters for a new country station, celebrating 15 years on the air!), and K-Frog (K-Frog has been a godsend, because the Inland Empire–San Bernardino and Riverside Counties–has had trouble keeping country stations), are my great friends. I wonder if Dottsy will ever come this way to southern California. Happy Birthday to Randy Travis. His song, 'Forever and Ever, Amen,' has been a fixture of mine. At a Christian Record Services camp, I was once criticized for singing it here in California, all because my counselor thought of the song as being a relationship song. I had to tell him that being friendly with people means lasting memories. I have always promised that friendship lasts forever, and you have to tell people you love them, forever and ever, amen. I'm sorry to learn one of the American Idol judges has the coronavirus. Get well soon!"

Mike Johnson says, "I know how frustrating that can be. I hope your computer is up and running soon. Take care. And thanks for the plug by Donald Ewert. When I started publishing the Top-Rail Chatter magazine [physical edition], he was my first subscriber and remained so until I folded it in 2003."
Kathy Peacock Thomas writes, "Again an awesome newsletter. I enjoy them so much. I do have a question. I saw about Charlie Black passing away so sad, I knew him back in the early '70s when we all worked with Tommy Overstreet. Awesome memories I will never forget. I would like to know what ever happened to Jerry Gillespie and Richie Marino. They also wrote for Tommy and were friends with Charlie. I would love to know what he's doing now. Thanks again for all the good info keep it coming."
Diane: See Bobby Fischer's response below.
Bobby Fischer responds, "Jerry Gillespie's one of the best ever. I came here in 1970. Charlie Black and I got here the same week. Jerry and Ricci Mareno signed us as writers. Jack Barlow introduced him to me. I'm in contact with him every week now. 'Heaven's Just a Sin Away' was Jerry's talent at its best. There's a good story around that song. I think it got sold for fifty bucks at one point. Jerry could tell you that one and other great songs he wrote. Back when our company produced the Kendalls, this is Charlie Black, myself, Jeannie Kendall, Jerry Gillespie, Ricci Mareno.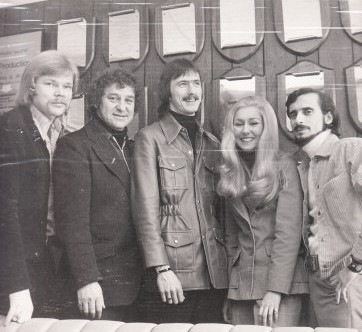 Janet Jeffries requests, "A friend showed me your wonderful newsletter and I would like to subscribe. What do I need to do?"
Bob Rudy asks, "Did you see this?"
Diane: Thanks, Bob, for sending the photo.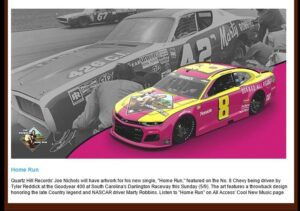 Gene Burkhart writes, "Would you please add this fellow to your mailing list. He is the owner of Music store Boogie Music in Phoenix. Thank you for all you do for our music. I truly love the old country music. I grew up listening to WWVA Wheeling, WV. People like Hawkshaw, Dusty Owens, Sunshine Boye Gospel Group, Doc Martin. The list goes on and on."
Bobby Fischer talks about "The Great Chicago Fire (Was Once In Houston)," written by Bobby Fischer/Dave Kirby/Faron Young: "My idea for this song started way back in the '50s. I was in naval training (boot camp) in Chicago, Illinois. Always heard about 'the great Chicago fire' that actually happened in that city, a bad fire. Always jotting down ideas, I thought what if this was about a wild little lady who lived in Chicago and she left for Texas. Sooo, 'the great Chicago fire was once in Houston." Nobody could tame this gal and she enjoyed that life, breaking boys' hearts along the way. After I spent four years in the Navy, I went back to Iowa/Illinois and started a band. During that time I wrote this whole song and folks seemed to like it. In 1970 I moved to Nashville, writing songs and pitching them wherever I could. I showed it to a great writer, Dave Kirby, guitar player for Merle Haggard. He liked it and said it needed some changes. He did that and made it a lot better. (He also wrote the great song 'Anybody going to San Antone,' a hit by another hero of mine, Charley Pride.) Dave got signed to Monument Records and released it. Got a lot of play but not into the charts. I pitched it to Faron Young's manager, Billy Deaton. He said not bad. Then a few days later I was going to my office. He was waiting there in the hall. He said, oh I'm glad I ran into you. Faron kinda likes your song might cut it if you sign over some publishing on it. I said I think I'll hold off. (Actually, I was about to explode. The great Faron liked my song.) I learned every one of his songs but amazingly a few days later the major label MCA Records contacted me and said you got Faron's new single. National release just shipped. My, my, that happened awful fast, from when Billy said he kinda liked it and when it was going out to radio. Also I guess while Faron was recording he made a couple little lyric changes about Los Angeles etc. Ordinarily, I wouldn't like that but it made me a cowriter with Faron Young. To me that was big. I am a huge fan of cowriters (333 so far). Later down the line I ran into Faron by The Music City News. I think he owned the bldg. I had a couple cassettes. I said, "Faron you got a little time? I could show you a new song. He said come into the office. He put the song on listened all the way through and said if you can't show me a better song than that don't ever show me another damn song. He was definitely one to speak his mind. Later down the line, I did get to tip a few with him and Jack Barlow. That was some memory makin' times."
Diane: How well I remember that song. I have both the LP and cassette tape for Faron's 1979 MCA album, Chapter Two. Both BMI and the album credits list Bobby and Dave as writers, with no mention of Faron.
IN THEIR OWN WORDS
I met Jimmy Lee Fautheree at Tillman Franks's book release/birthday party in Bossier City, Louisiana, in 1999. We did a telephone interview in 2002 to talk about Jimmy's time as one of Faron Young's Country Deputies. He was part of a duo called Jimmy and Johnny. His original partner was Johnny Mathis, who was replaced by Jimmy's brother, Lynn Fautheree. His wife, Nancy, told me Jimmy performed in England in early 2004, not realizing he was sick. When they returned home, he was immediately hospitalized. He died of sarcoma, a rare type of cancer, on June 29, 2004.
We were with Faron a year, and then we quit and went back to the Louisiana Hayride. We didn't like it up in Nashville. At least, I didn't. Webb Pierce set us up. We took the Wilburn Brothers' place with Faron. I think they got upset with him about something, and they went out on their own. They had that song called "Sparkling Brown Eyes." Webb come to the Hayride and saw us and liked us. I'd already known him and been with him before, but not as Jimmy and Johnny. My brother went with me after me and Johnny Mathis broke up. We was goin' good on the Hayride when we went to work for Faron.
It was Tom Pritchard on the bass, Gordon Terry on fiddle, and Joe Vincent on the steel guitar, then me on the guitar. Plus I was the emcee, frontman, and my brother was on rhythm guitar–Lynn.
Faron had a Cadillac, I think it was yellow. I think it was a Coupe de Ville, little, two doors. Five of us in it, six when we'd pick him up at the airport, the few times he rode with us. I think he had two of them, I don't really remember, but I know he had a Coupe de Ville.
I knew him before he ever started singing, when he had a Model A, and his dad worked there in Shreveport at a dairy. He auditioned for Webb Pierce as a songwriter, and Webb told him he thought he was a better singer than he was a songwriter. I was fronting the band with Webb, and my manager pulled up and hauled out of there, and I left, and Faron took my place. My manager started a show up in North Carolina. We toured up there for six months, and then we went back to Shreveport.
Faron and Billie Horton left together. I saw them downtown on the main street buying clothes to go to Nashville. What I never did understand–Billie Horton left with him and then come back with Hank Williams.
I didn't like Nashville back at that time. I like it better now. I thought we'd do better on the Hayride, and we did. We didn't make much money, but we got a record. It was goin' up to the top, and then me and my brother broke up.
He was always kinda picking on me, Faron was. I was like a teenage star when I first come to the Hayride. I was outselling anybody on pictures; I broke the record back then for selling pictures. He picked me up at the skating rink one night, and he started telling me I oughta go to work. I was playing with Slim Whitman, and Webb, and everybody else back then–radio programs and booking acts. Faron wasn't even in the business. He lived out off of Greenwood Road back then. He told me I ought to go to work, and I didn't even hardly know him. Y'know, at physical labor. I heard later on–my wife's stepdaddy worked at the creamery–and his daddy run that thing. I think they called him Pappy Young. He told a story about Faron. He wanted Faron to go to work, and he told my stepdaddy, Carl, he went in there to wake Faron up at four o'clock, and he was gone. He didn't want to go to work at that creamery–Jersey Gold. But he was telling me to go to work.
SONG OF THE WEEK
Dolly Parton wrote "I Will Always Love You" to express to Porter Wagoner the feelings she couldn't put into words. She wanted to get out from under his control so she could build an independent career and business. According to Lydia Hamessley in Unlikely Angel: The Songs of Dolly Parton (2020), Dolly explained, "He wouldn't listen to nothing at that time because he was so angry and spiteful and so mean about the whole thing that he wouldn't allow me a conversation to try to explain why I was doing what I was doing." She decided the only way to express her feelings was in a song: "There were so many things I wanted to say, there was so much emotion, feeling and heartache on his part and on my part. Once I started it, the song seemed to pour out." She told him in the song, "If I should stay I would only be in your way" and "we both know that I'm not what you need." Porter's biography, A Satisfied Mind: The Country Music Life of Porter Wagoner (1992) by Steve Eng, did not acknowledge Dolly's reason for writing the song. It only discussed how Porter had been after her to write love songs because they were more commercial than what she'd been writing. Upon hearing this song, his reaction is recorded as, "That song will make you money as long as you live, 'cause as long as people live, they're going to be loving, they're going to love each other." He was right about that, of course. Even though not written about romantic love, "I Will Always Love You" has become a universal love song, adaptable to any sort of relationship. It was a #1 hit for Dolly in 1974 and again in 1982 when she rerecorded it for The Best Little Whorehouse in Texas. It was a #1 hit for Whitney Houston in 1992 and made it back up to #3 after Whitney's death in 2012.