FEATURED ARTIST – ED BRUCE
"I've written a few hits," Ed Bruce told me when I called him this past weekend. "That's what I came to town to do–be a dedicated 24-hour-a-day musician/ songwriter."
His website lists some of those well-known songs, beginning with Charlie Louvin's "See the Big Man Cry." Ed was 23 at the time, and had recently moved from Memphis to Nashville. Tanya Tucker later recorded "Texas When I Die" and "The Man That Turned My Mama On." Ed had his own hits, including "My First Taste of Texas" and "The Last Cowboy Song." Perhaps his most famous song is the Willie Nelson/ Waylon Jennings recording of "Mamas Don't Let Your Babies Grow Up To Be Cowboys."
Ed co-starred with James Garner in the TV show Bret Maverick and has been in numerous movies and television shows over the years. He continues to do voiceover work for commercials, as well as documentaries and "whatever comes along that they want my voice for." I asked if he had recorded any audio books, and he said, "I would do some, but nobody's contacted me to do one. I would seriously consider it, depending on the project." He's "open to being involved in anything where my kids could see it."
Ed and his wife, Judith, live in a log home halfway between Nashville and Knoxville. They can sit on their wrap-around porch and look past the river to the mountains on the west edge of the Cumberland Plateau.
He and a friend are working on a screenplay that has the attention of a Hollywood producer. If everything works out, he'll act in the movie and possibly provide music. He does occasional shows, usually an overnight drive where he can stay with friends. "I don't do the long tours anymore," he says. "I'm seventy-five years old. I've been doing this a long time. Just about anywhere I go, I've got some friends there."
Ed remembers the date he was "born again"–March 26, 1997. His two newest CDs are country gospel albums. He still writes mainstream country music, but not the tailgate music that currently sells. "I've got a pickup truck and there's a beer in the refrigerator," he says, but that isn't what he writes about.
I asked if he had a message for my readers, and he said, "Tell them I'm slowing down, I'm pulling back a little bit, but I thank them and I love them for their support over the years."
NEWS
Nominees for 2016 induction into the Songwriters Hall of Fame in New York City have been announced. Country music nominees include Roger Miller (up against Marvin Gaye, George Harrison, and Jimi Hendrix) in the new category, Deceased Songwriters, while Tom T. Hall competes as a Performing Songwriter (against Madonna, Blondie, and Tom Petty). Nominees in the third category, Non-Performing Songwriters, include Dallas Frazier, John D. Loudermilk, Max Martin, Bob McDill, and Curly Putman.
Randy Travis visited the Grand Ole Opry on September 25. Here are photos from the Opry's Facebook page of him with Mel Tillis and Tanya Tucker.
Bill Anderson is having cataract surgery on his right eye next week and the left eye the following week. He tells his fan club, "I'm looking forward to improved vision and, hopefully, not having to wear my glasses other than perhaps for reading." His updated autobiography is scheduled for release in September. He is recording an audiobook version, which will be released at the same time.
Jack Soden, chief executive officer of Elvis Presley Enterprises, hosted a neighborhood meeting last week to discuss plans for a new entertainment complex. The Commercial Appeal in Memphis reports the company was required to file planning documents with local government and hold an information meeting for neighbors affected by the redevelopment. Elvis's gold records, stage costumes, and guitars are currently displayed in the trophy room and racquetball building of the 17,000-square-foot Graceland. They will eventually be moved to a 22,000-square-foot career museum in the new entertainment complex, which will include seven retail spaces, two restaurants, and an orientation/ticket building. An old strip shopping center that currently houses several souvenir shops and exhibit spaces will be demolished. The new complex on Elvis Presley Boulevard is expected to cost $30-35 million and will have a winding drive for shuttle buses to transport visitors. Construction has already begun on a 450-room resort hotel, The Guest House at Graceland, north of the mansion.
Eddie Montgomery of Montgomery Gentry is grieving the death of his 19-year-old son. Hunter Montgomery died September 27, after several days on life support in a Kentucky hospital. Hunter is the youngest of Eddie's four children with his ex-wife, Tracy Nunan. The death was initially attributed to an unspecified accident, until Tracy posted on Facebook, "Our son died of an overdose. We believe it was accidental and will continue to believe that. We know that he needed help. Maybe Hunter's — and our family's — pain will help another family avoid this."
Here is the great-granddaughter of Marty Robbins, on her fourth birthday, one day before Marty would have been ninety years old.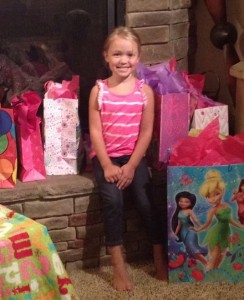 Ralph Stanley, 88, fractured his pelvis in a fall on September 26. He had to cancel two shows, but hopes to be back in action for his October 18 show at Austin's Paramount Theatre. He is the oldest living member of the Grand Ole Opry.
Three of the founding members of Farm Aid from thirty years ago–Willie Nelson, Neil Young and John Mellencamp–kicked off this year's concert fundraiser in Chicago. According to Rolling Stone Country, "Farm Aid started as a one-off benefit concert, spearheaded by Nelson in 1985 to raise awareness and funds for endangered family farmers, long bullied by massive corporations and struggling to keep their land. The event . . . has now blossomed into the longest-running concert for a cause in America; it has raised $48 million to date since its inception."
The Phoenix-based restaurant chain, Toby Keith's I Love This Bar and Grill, is the focus of nearly $30 million in lawsuits, liens, and judgments, according to Country Music Nation. There are hundreds of thousands of dollars in liens for failing to pay sales taxes. Boomtown Entertainment, which owns the chain, has been accused of accepting millions of dollars to build new locations and then walking away. Company officials deny any wrongdoing, claiming that closing 17 of its 20 locations nationwide was a financial decision and had nothing to do with lawsuits or mismanagement of funds. Toby Keith doesn't own the restaurants, but he earns revenue from the naming rights. Forbes magazine ranked him 32nd on this year's list of the world's highest-paid celebrities, with approximately $12 million from his restaurant deals.
NASH Country Weekly reports that Bonnie Brown of The Browns has been diagnosed with stage 4 adenocarcinoma, the same disease that claimed her brother, Jim Ed Brown, in June. The Browns–Jim Ed, Bonnie and Maxine–were recently elected to the Country Music Hall of Fame and will be officially inducted on October 25. Bonnie made her announcement at a special Country Music Hall of Fame luncheon saluting the new honorees. Cards may be sent to Bonnie Brown, PO Box 233, Dardanelle, AR 72834.
Holly Williams, daughter of Hank Williams Jr., approves of the movie, I Saw The Light, the upcoming biopic about Hank Williams, Sr. "I'm personally very happy with it," she told Rolling Stone Country. "The film's producer, Marc Abraham, is a friend and we talked with him throughout the entire process." Although initially skeptical about the idea of London-born Tom Hiddleston playing her Alabama grandfather, she says, "I'm incredibly happy with the whole thing. I thought it was brilliant."
LETTERS
Andrew Means writes from Arizona, "I do appreciate your kindness in devoting space in your newsletter to my book, Some Memories – Growing Up With Marty Robbins. As you may know, the city of Glendale has become more active in recognizing Marty's contribution to local heritage. There is now a plaque in Murphy Park celebrating Marty's life, and a concert devoted to his music is scheduled for November 14th (7 p.m.) at the city's Ironwood High School. Together with the Friends of Marty Robbins museum and tribute concerts in Willcox, Arizona, this should ensure that Marty's legacy is there for current and new fans to enjoy for years to come."
Diane Jordan writes from Nashville, "I was saddened to read of the death of Hal Willis, the Canadian singer who 'discovered' me, the summer I turned 16. Hal took me to Gary Walker, who headed Lowery Music, at the time (early 1960s). Gary was responsible for my first recording contract, which was with ABC Paramount. I was produced by Felton Jarvis, who later became Elvis's producer for many years. My first record was 'Come On and Dance With Me' which is on YouTube. I spoke with Hal about a year ago and our conversation was limited, due to dementia, but he did know who I was. Hal's long-time friend, Irma Young, and her son, Tommy, were taking care of Hal. RIP, my friend."
Diane: Thank you for connecting me with Hal in 2007 so I could interview him for Marty's biography.
Mary Knapp says, "Thanks for the good newsletter. I really enjoy reading it. I so thoroughly enjoyed your book on Marty Robbins. I just recently finished it. One of my big favorites. Saw him once at a rodeo early in his career. I will be going to Willcox in Oct. for the Rex Allen Days event, my yearly visit to a great area of Arizona, and to say hello to Jr. I talked to Jay Dee Hoag a couple days ago. He played for Marty Robbins from 1973 through 1977, approx. 5 years, he said."
Dominique "Imperial" Anglares writes from France, "Thanks for great newsletter and to have dedicated some space to my late friend Hal Willis. Hal was a very nice guy and I worrying not having news since quite a while. I have asked to his friends Wes Beavers and Ramsey Kearney but they just couldn't help. The sad news has come on September 10th by the morning. Now Hal and his beloved wife Ginger are reunited and cruisin' my Pink Cadillac will never be that much fun. Even if better known for his biggie 'The Lumberjack,' Hal belongs to the rockabilly world for his stunning 'Pink Cadillac'/'Bop-A-Dee Bop-A-Do' (Atlantic 1114). Two songs he wrote and composed with a bit of Elvis in mind. Atlantic made an unsuccessful offer to Sam Phillips for Elvis. Having not the Hillbilly Cat, the Ertegun Bothers and Jerry Wexler booked a session for Hal Willis and Glen Reeves in Nashville on June 8, 1956, with the support of Hank Garland, Harold Bradley, Bob Moore, Owen Bradley and Buddy Harman. Herb Abramson flew down to Nashville for the session. That day four fabulous early rockabillies were cut … The first ever to have his band on a record called 'His Rock-billys' will be Glenn Reeves on its Atco 6080 release 'Drinkin' Wine Spo-Dee-O-Dee'/'Rockin' Country Style.' As it was a spilt session, let's give its share to Hal Willis as being backed by The Rock-billys too! Que mon ami repose en paix. Note: On his own words, Hal and Ginger settled in Nashville in 1955 under the advice of Webb Pierce. Webb helped them to secure a contract to play the Rainbow Room where they befriended Marty Robbins who gave that secretary work to Ginger."
Maheen Wickramasinghe writes, "I would like to say I just love reading your newsletters. This is my new email address."
Agatha Anderson says, "I would like to join your mailing list."
Travis McCauley requests, "I'm actually already a subscriber to your newsletter, but I was wondering if you could remove my old Email address and add my new Email address."
Pat Deasy writes, "Someone sent me your newsletter. I had not received one in quite a while. Noticed you mentioned some of your addresses had disappeared, guess mine was one of those. Would like to be put back on your list. Always looked forward to reading them."
Diane: Thanks for contacting me, Pat. You're back on the list.
Linda Kyle in Colorado says, "It was nice to finally meet you on the phone. I know my dad (Ray Emmett) had some very good things to say about you when you interviewed him for the Faron book, and I can hardly wait to read it…along with Marty Robbins book – I loved that man, too. Faron was very special. If you didn't know him well you might have other thoughts, but those who knew him well loved him a lot…for good reason."
Tom Wilmeth writes from Grafton, Wisconsin, "This was sent to me from noted Hank Williams super fan Ed Guy. Please credit Ed with providing the information." Here it is: "George Merritt, a Hank Williams Fan and Historian, died September 22 following a long illness. George had been a Director of the Hank Williams Fan Club for many years and a supporter of the two Hank Williams Museums in Montgomery and Georgiana, AL. He participated in every major event honoring Hank Williams for the past 30 years in Alabama and Tennessee. George co-authored the book, Hank Williams–The Biography, with Colin Escott, which has become the best book on Hank. It is also the basis for the new movie, I Saw The Light, which is being released in November. On the previous Saturday, George and Ruth attended the Hank Williams Birthday Event at the Hank Williams Museum in Montgomery after participating in the traditional service at Hank's gravesite. Cards and letters of condolences may be directed to Mrs. Ruth Merritt, 10054 Meridith Lane, S.E., Huntsville, AL 35803."
SOUTH DAKOTA STATE FAIR VIDEOS
I posted to YouTube the videos of my appearances with Sherwin Linton at this year's South Dakota State Fair:
Diane Diekman talking with Sherwin Linton (7:20 min)
Sherwin Linton talking with Diane Diekman & Jerry Nelson (10:20)