IN THE SPOTLIGHT – GEORGETTE JONES
Life changed for Georgette Jones in 2009, as the result of two men she met on a trip to Ireland. The daughter of Tammy Wynette and George Jones had been a registered nurse in Alabama for seventeen years. "I loved my job," she told me when we talked on the phone recently. "I enjoyed being a nurse. But I always loved music and it was something I was too shy to pursue." She sang at an occasional local gig, but that was it.
Then she received a call from Reggie Mock, her dad's booking agent. George couldn't make it to Ireland for a package tour, and the promoter asked who else sang his kind of music. When Reggie mentioned, "We know he's got a daughter, and she sings," the promoter wondered if she would be interested. Her reaction to Reggie's phone call was, "Y'know what, there's a time to say yes and just go for it." She said yes. At age 39, this would be her first tour.
Going from an occasional bar gig to a two-week tour seems a gutsy thing to do. "I really was scared to go to Ireland," she admits. "I didn't like to fly. I was nervous about being in a foreign country all on my own. A lot of things made me nervous about going, but I'm thankful I did. My life changed for the better in so many ways, just based on those two weeks."
"It was Leona Williams, Hal Ketchum, Doug Stone, and me," she says. There were also Irish acts on the July-August tour, along with a house band that backed everyone. In that house band was Jamie Lennon. When Georgette learned he planned to move to Nashville, she started introducing him around and discussing things to do in Nashville. "We ended up having dinner, and we just really liked each other," she reminisces. "It was such a strong connection. It was crazy, I thought, because I live in Alabama, he lives in England."
Later that fall, Georgette flew to England to visit Jamie, and he moved to Nashville several months later. "We've been together ever since," she says. They married in 2011.
The other man she met in Ireland was Tracy Pitcox, who was working with Leona Williams. During the meet & greets, he noticed Georgette had pictures but no CDs to sell. He asked her, "Why don't you have any CDs? She said, "I've never made any." He told her, "We need to fix that. When we get home, we'll take you off to Texas and make a CD."
The Ireland tour was "definitely an incredible trip," Georgette says. "I met the man of my dreams, and I was able to start following my dream. If it were not for Tracy, I would never have started to make my own music. He and my husband both encouraged me to go after my dream."
She quit her nursing job and started singing fulltime. She has made three records with Tracy Pitcox and Heart of Texas Records and is currently working on a George Jones tribute CD. If not for Tracy and Jamie, she says, "I probably would still be in Alabama working as a nurse, which would be great, but this is the dream I've had my whole life."
I mentioned that she had a double whammy–two famous singers she was expected to sound like. "When I was really young," she told me, "it didn't hit me that people were comparing me. I loved to get up on stage and sing with Mom or Dad. I think somewhere around age ten or so, it started to sink in that people were talking about what I was doing. After a while, it made me paranoid about singing in public. Knowing my parents were who they were, it made me self-conscious and nervous because people do compare you. In my mind, how could I possibly compare to either of my parents." She was thirty by the time she'd matured enough, she says, "to understand I needed to do what I needed to do. I'm okay if not everybody likes my music. It took me a long time to not worry about the rejection if someone didn't like me, or if they compared me to my parents."
I asked why her website at Georgettejonesmusic.com isn't working. She said it's down for maintenance, until Jamie gets back in town. He designed her site and is the webmaster. He's been playing steel guitar with Easton Corbin for several years and is on the road right now. "Eastin does a lot of more traditional style of music," Georgette says. "He still has fiddle and steel in his band. Of course, my husband loves to play music–and play music that sounds country."
Georgette has twin sons who are 25 years old and in the Air Force. Kyle is starting Pharmacy school; Ryan is in the process of enlisting for computer programming. "I'm so proud of them both," she says.
Georgette sees Robyn Young frequently. "We joke about him being my big brother," she comments. "We have way too much fun whenever we get together and hang out and do shows. We talk about his dad and my dad. Robyn and I have laughed really hard about some of the stories he has." There's no end to Faron Young/George Jones stories, that's for sure. I included several in Faron's biography.
Tammy died in 1998 and George in 2013. "I was 27 when Mom passed away," Georgette says. "It doesn't matter how old you are, one way or another, when you lose both your parents, it changes your whole perspective. It's different when you've lost your parents." She adds, "A lot of people think I'd get tired of hearing things about my mom and dad, but it's great to be able to hear stories about what they did in their lifetime. It's special, and I appreciate it a lot when people tell me them."
"When it comes to other artists like me who are trying to sing," she advises, "I would tell them you have to be yourself. You can honor your parents, but you can also be yourself at the same time. That's something that's been very hard for people like Robyn and me and others. We want so desperately to honor our parents' music, but we also want to be ourselves. I would tell anyone who loves music to be themselves completely and do what they can to make music they love, and hopefully everything will fall in place."
Georgette is looking forward to her next trip to Brady, Texas, to finish recording her CD. "I enjoy going down there," she says. "It's like going home to your other home. Justin Trevino and his wife, I get to see Darrell McCall and Mona, and so many people who have been such good friends to me. It's like going to a family reunion. It's always a fun time."
She concludes, "Thank you to all the people who have supported me and others like me and traditional country music. People like Tracy Pitcox. We couldn't do what we do without all of them."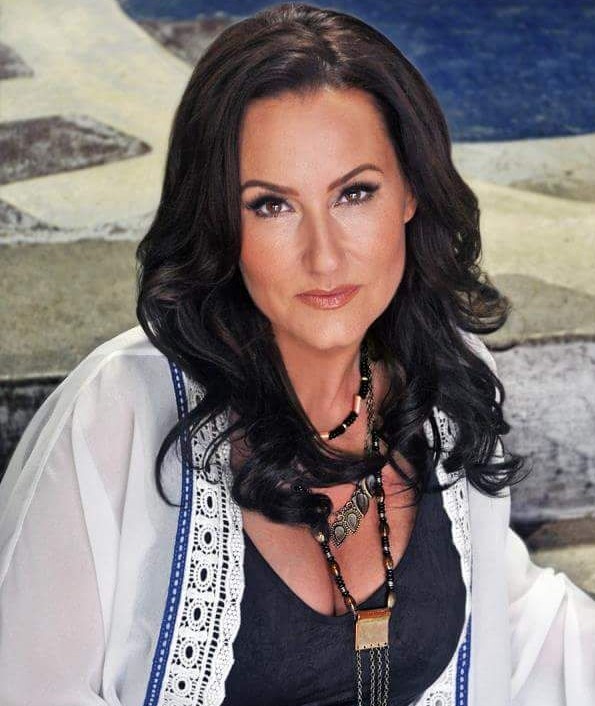 NEWS
Mac Wiseman (1925-2019)
The last original member of Lester Flatt and Earl Scruggs's band, the Foggy Mountain Boys–Malcolm B. "Mac" Wiseman–died February 24 at age 93. He was a founding member, and the first treasurer, of The Country Music Association, formed in 1958. He was inducted into the International Bluegrass Music Hall of Fame in 1993 and the Country Music Hall of Fame in 2014. After contracting polio as a baby, he was left with a twisted leg that required numerous surgeries over the years; it kept him out of World War II. The Infantile Paralysis Foundation paid part of his tuition at the Shenandoah Conservatory of Music, where he also worked as a radio announcer. His 1951 debut single for Dot Records, "'Tis Sweet to Be Remembered," became his signature song. "Jimmy Brown the Newsboy" and "Love Letters in the Sand" were two of his hit recordings. He wrote ten new songs for his 2017 album, I Sang the Song, which tells his life story. One of those songs, sung by Shawn Camp, was "Going Back to Bristol." The Tennessean reports it topped the bluegrass charts and became Wiseman's first No. 1 hit as a songwriter; he was 91.
Fred Foster (1931-2019)
Producer, songwriter, and founder of Monument Records, Fred Foster died February 20 at age 87. Dolly Parton, Roy Orbison, Kris Kristofferson, and Jeannie Seely are a few of those whose careers he launched. Dolly Parton said he "saw things in me that nobody else did." The North Carolinian moved to Washington, D.C., at age seventeen and started writing songs. As a producer, his favorite recordings over the years included "Don't Touch Me" by Jeannie Seely and "The Christmas Guest" by Grandpa Jones. He produced the 2007 album, Last of the Breed, with Willie Nelson, Ray Price, and Merle Haggard. In March 2016, when the Country Music Association hosted a press conference to announce the 2016 inductees for the Country Music Hall of Fame, Brenda Lee introduced Fred as the first inductee. He concluded his remarks by saying he was honored to be inducted with Charlie Daniels and Randy Travis. "Well, since Fred has let the cat out of the bag," Brenda said, "you can all go home." Then she announced the remaining two. A memorial service for Fred Foster is being planned for March.
The drummer in Ferlin Husky's Hushpuppy band, and band manager for George Jones, Jimmy Peppers, died February 18 at his home in Yankeetown, Florida. His songwriter credits included Jack Greene's "Love Takes Care of Me" and "Tonight I Just Don't Give A Damn" by George Jones. He produced Mel Street's last album. No funeral or memorial service is being held. Tommy Cash told me Jimmy was his drummer when the pair wrote "Some Kind of a Woman," which became a top ten hit for Faron Young in 1974: "We were on tour somewhere in Pennsylvania or Maryland, waiting a long time to go on that night. Jimmy picked up the gut string guitar I had on the bus, and he started singing, 'I've got me some kind of a woman,' but he didn't have any verses to it. I took the guitar and wrote maybe a couple lines of the first verse, and he wrote a couple lines. In an hour, we had the song. It was a song that breaks tempo. The first verse is a tempo, then it goes into the chorus, which is a ballad. Then back into tempo for the second verse and into the ballad for the second chorus. I knew when we wrote it, it was going to be a hit for somebody who could put that kind of a song across. Billy Deaton got it to Faron Young."
The Tennessean reports that Todd Milsap, 49, son of Ronnie Milsap, 76, was found dead on his houseboat at Four Corners Marina in Antioch, Tennessee. He was found by his son, who had not heard from his father in two days. The February 23 death appears to be medically related, according to the Nashville Police Department. Ronald Todd Milsap was born in 1969 and raised in Nashville. He is survived by his parents, Ronnie and Joyce Milsap, wife Yogi Milsap, and three children. He worked in production management for his father. A celebration of life was held February 26 at Woodlawn-Roesch-Patton Funeral Home.
When 9 to 5 The Musical debuted in the United Kingdom at the West End's Savoy Theatre last month, Dolly Parton, 73, gave an interview to Sky News. She said the show resonates with the #MeToo movement: "It brought up the subject again with harassment in the workplace and the fact that women are still not getting the chance to do as much as they can or get paid equal for the work they do." She recalled her own experiences by saying, "Of course I've been hit on in my life. Any young girl would be. But a lot of that I just took as a compliment. . .. I never did anything to try and get ahead in the business, I've never slept with anyone unless I wanted to." She states, "I'm proud to be a woman, proud to be a woman in business, proud enough to do what I do."
Dolly Parton was also interviewed by The Guardian while in London. When asked about her reaction to anti-Trump comments by 9 to 5 co-stars Jane Fonda and Lily Tomlin during their 2017 Emmy awards appearance, she said,
"I did not want everybody to think that whatever they think is what I think. I don't like getting up on TV and saying political things. I don't even want to make a deal out of it, but I want people to know I'm my own individual self." The reporter then asked if that was personal preference or for the sake of her career. "It's for both," she answered. "I've got as many Republican friends as I've got Democrat friends and I just don't like voicing my opinion on things. I've seen things before, like the Dixie Chicks. You can ruin a career for speaking out. I respect my audience too much for that, I respect myself too much for that. Of course I have my own opinions, but that don't mean I got to throw them out there because you're going to piss off half the people."
One person who disagrees with that position is Dolly Parton's little sister, Stella Parton, 69. During an "Our Stories" podcast for the country music fan app, CountryLine, Stella says, "I'm ashamed of my sister for keeping her mouth shut. She can run it when it is about something else, but speak up about injustice, Dolly Parton. Speak up. And speak out. Defend women, and don't just do it in a little song." She adds, "This is the first time I've publicly called my sister out. But it's high time some of these older women speak up and speak out. They've all gone through all kinds of abuse in this industry so: speak up!"
The 54th Academy of Country Music Awards show will be shown live on CBS-TV on April 7. Reba McEntire, who will host the show, recently announced the nominees. "It doesn't make me very happy because we've got some very talented women out there who are working their butts off," she said about that fact that no women were nominated for Entertainer of the Year. The Tennessean reports the nominees are the same five men who were nominated for the CMA's top honor in November: Keith Urban, Kenny Chesney, Luke Bryan, Chris Stapleton, and Jason Aldean. Reba won ACM Entertainer of the Year in 1994; she has been nominated nine times. This year's show will include the ACM Artist of the Decade honor. Marty Robbins was the first honoree, in 1969, followed by Loretta Lynn in 1979, Alabama in 1988, Garth Brooks in 1998, and George Strait in 2009.
Alabama was recently honored with the Tony Martell Lifetime Entertainment Achievement Award, The Tennessean reports. The T.J. Martell Foundation, the music industry's leading foundation for funding cancer research, held its 11th annual Nashville Honors Gala. All three Alabama members have been touched by the disease. When his doctor told him he had prostate cancer, singer Randy Owen asked, "How long do I have?" His doctor recommended a high-intensity focused ultrasound (HIFU) procedure in Mexico, a common cancer treatment there but not available in the USA. He successfully underwent the treatment, and nine years later at age 69, is still cancer free. Guitarist/fiddle player Jeff Cook experienced the same form of the disease, and bass player Teddy Gentry had a cancer screening that indicated he might have it, too. After an anxious month waiting for test results, he learned he did not have cancer. "It was a spooky feeling," Teddy, 66, said. "It's scary stuff." Alabama is celebrating its 50th anniversary this year. After a farewell tour in 2003, the group took a break until reforming in 2013 to tour again. Jeff Cook kept his Parkinson's disease diagnosis under wraps until 2017, when he announced he could no longer tour regularly. He underwent stem cell treatments that improved his dexterity on his guitar and allowed him to play some concerts in 2018. Now 69, he tells The Tennessean he feels fine other than being tired. His bandmates set up his equipment at every concert just in case he feels well enough to play. He co-wrote "No Bad Days" for the Southern Drawl album, and he plays guitar in the recording studio.
Jerry Lee Lewis, 83, suffered a minor stroke on February 28. "He is with his family, recuperating in Memphis and the doctors expect a full recovery," a published statement said. A representative told The Tennessean that no shows are being canceled. His next concert will be at the New Orleans Jazz & Heritage Festival in May.
After reporting the shows canceled by the Turnpike Troubadours, I'd better mention a successful evening. They were in Houston on March 3, where they drew a crowd of 66,715 at NRG Stadium during the annual Rodeo Houston production, according to Saving Country Music. That's pretty good for a group not signed to a major label and one receiving no mainstream radio play.
The Ernest Tubb Record Shop posts on Facebook: "Remembering Patsy Cline today on the anniversary of her passing along with Hawkshaw Hawkins, Cowboy Copas and Randy Hughes. Patsy first played The Ernest Tubb Midnight Jamboree in 1955 and was given an invitation to come back and play anytime she wanted to." The four died in a plane crash on March 5, 1963.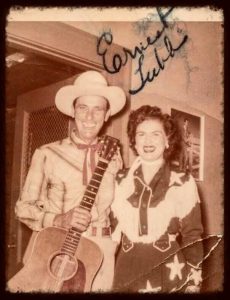 Could it possibly be thirty years since Clint Black released Killin' Time? I still have the cassette tape with those memorable songs. His first four releases off his 1989 debut album reached #1 on Billboard: "A Better Man," "Nobody's Home," "Walking Away" and "Killin' Time." I doubt if that achievement has been matched. Clint will be celebrating the 30th anniversary with his "Still … Killin' Time Tour," which launches March 8 in Norman, Oklahoma. Taste of Country reports, "Black's career has seen him score 22 No. 1 singles, making him one of the most successful singer-songwriters of the '80s and '90s. Black has sold over 20 million records, earned more than a dozen gold and platinum awards in the United States and Canada, won a Grammy Award and earned a star on the Hollywood Walk of Fame."
LETTERS
Ken Burke of Blue Suede News has a request: "I've been a subscriber to your online newsletter for quite some time and I have truly enjoyed all the info you have provided. Please keep up the good work. I wonder if I might ask a favor of you and your readers. Howard A. DeWitt and I are working on a series of articles about the late songwriter/producer Gary Paxton. Paxton was best known as a member of Skip & Flip ('It Was I' – 'Cherry Pie'), the Hollywood Argyles ('Alley Oop'), and as the producer of Bobby 'Boris' Pickett's 'Monster Mash.' Country fans might remember Don Gibson's big hit. 'Woman (Sensuous Woman),' which Paxton co-wrote. We'd like to get some idea of what it was like to work in the studio with Gary Paxton as well as his overall creative process. If any of your readers can help, please have them drop me a line: kenkburke@aol.com."
Mike Johnson of Roughshod Records writes, "Another good edition. Tell Mark McBride that I've emailed a copy of this issue to his mother. I first met Janet McBride and her husband, John, back in 1999 at Bob Everhart's festival. As well as seeing each other at subsequent festivals, Janet and I became email buddies. My friend, Bart Plantenga, author of Yodel-Aaa-Eoo, the Secret History of Yodeling Around the World, included both Janet and me, along with a number of other internationally known yodelers in his Rough Guide to Yodel CD in 2006, which was produced by the World Music Network in London, England."
Dominique Anglares says, "Thank you very much for that very nice newsletter and for Gordon Terry's memories. Very interesting. Keep the good Country work going on. Warmest regards from your French friend."
Janice Gable writes, "Fantastic newsletter as always. I look forward to the news you send our way with each issue. I loved to hear Margie Bowes sing and wondered if she is still in the business? Thanks for all the great country news we wouldn't know about it if we didn't get your letters."
Diane: According to internet reports, Margie was badly injured in a 1995 automobile accident and underwent several operations. At last report, she lived in Brentwood, Tennessee. She will be 78 on March 18. Readers?
Dean Mann in Sioux Falls says, "Another very interesting newsletter. I thought the last two were very good and interesting. I don't know how you do it. I purchased the Larry Jordan book, Jim Reeves, His Untold Story. It is 661 pages of the smallest print I have ever seen in a book. It's like reading the Bible. However, it is very interesting and well done. I didn't realize Jim Reeves was such a skirt chaser. It's interesting to read about the early years and how the artists were treated by their managers. Also, they hardly made enough to pay their band and put food on the table. In the early years the musicians were paid $7.50 a day. They had to pay for their meals and Jim paid for their hotel rooms, and he was making peanuts. A tough way to make a living. Keep up the good work."
Marilynne Caswell writes, "I enjoyed the bit on Gordon Terry. I knew him back when he worked with Johnny Cash. That was when Johnny Western was with the show. Johnny Western kept in touch with my late husband and I have several cards from him. The Cash show with Gordon, J. Western, and Cash was really great."
Jenny Jones writes from Texas, "I've been remembering my times with Country Music. I first began listening to it when I was 14 and two dear friends in Jal, New Mexico, introduced me to BILLY WALKER records. We begin saving our pennies, sending requests to DJs in the Kermit, Texas, area to have them play Billy's record. Even though I had to leave the area, we kept in touch, and I listened to BILLY when I was able. We did get to see Billy in the area before my parents moved from Jal. After graduation I met Jimmy and Dorothy Blakley in Roswell, New Mexico, and we formed a lasting friendship. They were recording for Starday Records and playing show dates. I have a record they recorded on the Dixie label. These are 45s. I lived with them and helped care for their children. They also played with Hank Thompson and were on record with George Jones. Life changed for me, and I lived in Pecos, Texas. I then got acquainted with BILLY Thompson and band members. I cared for his fiddler's two children, which you could say by now, not only am I Child Care PERSON, but am wild about getting to know NEW Singers. Also I was keeping up with BILLY WALKER and all that was going in his career. I even lived awhile with Billy's Fan Club President and cared for her children. Made several shows to see Billy. I came to know Benny Hall and His Trio, kept his kids also. Note Dominque: Last heard BILLY Thompson in Borger, Texas. Time spent with Benny Hall group and getting to know Ace Ball was a short time, but learnt lots. BILLY WALKER longest, dearest friend. Still keep touch with his family."
Jean Earle writes from England, "The latest Newsletter is extremely good and informative, but I am having trouble forwarding it. I am sending you two email addresses to whom I usually forward so you can send it direct to them please: Jim Marshall and Mavis Benson. I wouldn't like them to miss out on your newsletter as they always enjoy it."
Diane: I added them to my distribution list.

IN THEIR OWN WORDS
I don't remember who hooked me up with Ray Price for an interview about Faron Young. I called his cell phone at a predetermined time in January 2005. He wasn't a chatty guy. But what a thrill to be having a conversation with the great Ray Price. He died December 16, 2013, at age 87.
Faron and I never hung out much, but we were real close friends. I really dug Faron. He came there just a little bit after I did, in Nashville. Everybody liked Faron.
Willie will mess everybody's head up. That's why I could give you Willie's number, but it'll be changed every day. I can't hardly get Willie [Nelson] to answer my phone calls. Willie's a nice person. He'll talk to you if you can get him.
When Faron got so bad sick, I tried to get in touch with him, but he didn't want to talk to anybody, I don't think. I was trying to pull him out of it, because I know he was really upset about it. Of course, I left Nashville in '68, and I wasn't real close after that with anybody. Cuz I live in Texas; that's a long way off. I live in Mount Pleasant, Texas. I've been here since 1970. It's my home cuz I'm about 25 miles from where I was born.
I lived with Hank [Williams] the last year of his life, you know. I lived upstairs in a house and he lived downstairs. We were really, really close, cuz Hank's the one that got me on the Grand Ole Opry. When Hank wrote a song, he always sang 'em and always asked me my opinion, which wasn't much, but he did. Hank was tied up with Fred Rose at the time, and they was pretty tight, and Hank had no problems with Acuff-Rose. They've treated everybody like they should be treated, not like everybody's treated everybody else.
Charley's living in Dallas. I've got a number here, I'm not sure–let me look. I'm in my truck right now. Charley [Pride] and I haven't talked in a long time. We used to be neighbors in Dallas. He's still in Dallas. I don't believe I have his number; I'm sorry.
I think Faron was a good singer, and he worked a lot, and I knew him when he was working with, oh, his manager that died–Hubert Long. After that, I kinda lost touch with him. I was working with Hubert at the time, too. Faron and I never spent a lot of time together. We were both on opposite ends of the world, working. I wish I knew more to tell you, I just don't.
I wish I could help you more. I think you're doing a great thing. I think somebody should write something about him. Well, that's great. I hope you have a lot of luck with it.